May 19, 2014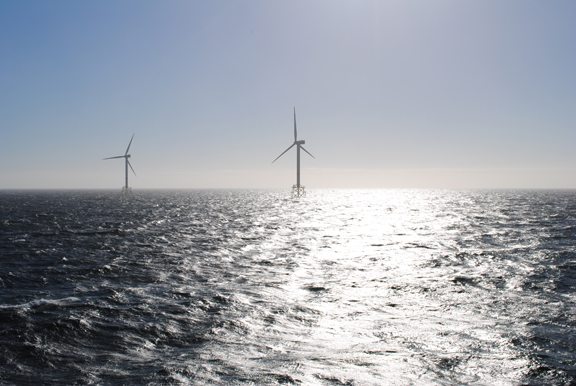 The U.S. Department of Energy (DOE) announced on May 7 that Dominion Virginia Power was one of three companies selected from a nationwide competition to receive a $47 million grant to support a wind turbine demonstration project off the coast of Virginia.
According to Dominion, offshore wind has the potential to provide the largest, scalable renewable resource for Virginia if it can be achieved at reasonable cost to customers. To help determine how this can be accomplished, Dominion is involved in the Virginia Offshore Wind Technology Advancement Project (VOWTAP), the research and development project supporting offshore wind generation that received the grant.
"This is great news for Virginia and a key step toward my goal of making Virginia the economic hub for research, development and construction of wind turbines off of our coast and at other offshore sites around the nation," said Governor McAuliffe. "The demonstration project alone will have an economic impact of approximately $10 million a year and create up to 100 jobs through the end of construction. It will also highlight the tremendous opportunity Virginia has to generate clean energy, employment opportunities and economic growth by leading the globe in the renewable energy sector."
The demonstration facility is approximately 27 miles (~24 nautical miles) off the coast of Virginia and the cable line connecting the offshore site to land is currently planned to be located at the Camp Pendleton State Military Reservation in Virginia Beach. To view a map of the site, click here.
VACo spoke with Dominion's Molly Plautz, Supervisor for Alternate Energy Solutions Initiatives and asked about opportunities for counties to position themselves and their businesses to benefit from this new economic activity.
"Dominion has conducted a preliminary economic impact study and will conduct a more detailed economic impact study for the region and state as the project moves forward, however county staff and officials are welcome to call or email our project team to ask questions and let us know if they have an interest in the project," said Plautz.
In its DOE application, the Dominion project team proposed designing, developing and demonstrating a grid-connected, 12-megawatt offshore wind facility consisting of two Alstom 6-megawatt turbines mounted on innovative, hurricane proof foundations. In Virginia, 1-megawatt of offshore wind can help power up to 250 homes at peak demand. Dominion's project schedule has the project becoming operational in 2017.
To contact the Dominion project team call 1.855.790.4035 or e-mail VOWTAP@dom.com.
For more information about the project visit https://www.dom.com/about/stations/renewable/vowtap.jsp.