October 2, 2014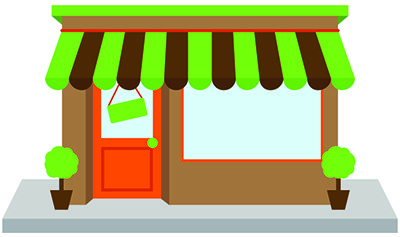 The Small Business Commission Meeting on September 29 highlighted the role of counties in improving Virginia's workforce development system.  Patrick Barker, Executive Director and Sally Michaels, Existing Business Coordinator of the Frederick County Economic Development Authority highlighted their industry cluster initiative, business call team, business forums and career pathways program.
Erik Johnston, VACo Director of Government Affairs, provided an overview of the county role in economic and workforce development and gave on overview of VACo priorities on the issue.
Frederick County's Career Pathways Program was highlighted during the meeting as a successful example of a locality bringing together business, teachers and students.  Since the program's inception 46 businesses, 1,259 teachers and 5,157 students have participated in tours and educational trainings that connect students with careers that exist in the community.
The VACo presentation stated that VACo members have consistently included support for the workforce development system as a key issue during the VACo policy process and the current draft legislative program for 2015 identifies meeting workforce development challenges as a priority.
Virginia county officials are not unique in their concern regarding workforce development challenges. A nationwide survey of county officials released by the National Association of Counties in July of this year found that the workforce skills gasp is the top economic development barrier cited by county leaders and county economic development professionals.  County officials nationwide are focused on addressing the shortage of skilled workers and attracting and retaining a young workforce in their communities.
Local elected officials play a role in appointing officials and business leaders to Virginia's Regional Workforce Investment Boards. While federal and state funding represents nearly all of the funding for traditional workforce development programs, localities are major funding partners in all of the key ingredients that either complement or are critical to supporting the workforce development system including community/infrastructure development, K-12 education funding, business attraction and recruitment and more.
As the debate about improving Virginia's workforce development system continues, VACo encourages a broad focus on not just maintaining and improving direct workforce development training programs, but also the state maintaining its partnership with localities on K-12 funding, transportation/infrastructure development, and the broad array of state/local partnerships on community and economic development.
VACo's membership supports flexibility for workforce development programs to meet the specific challenges identified by the public and private sector at the local and regional level. Lastly, VACo supports state efforts to fund, encourage and facilitate local and regional efforts to convene and facilitate cooperation between the numerous stakeholders involved in Virginia's workforce system.
JLARC will release a comprehensive study on Virginia's Workforce Development System in December and VACo will continue to insert county priorities into the policy debate moving into the 2015 General Assembly Session.  Please contact Erik Johnston if you have additional priorities and policy suggestions that you would like VACo's Economic Development and Planning Steering Committee to consider at VACo's upcoming Annual Conference in November.