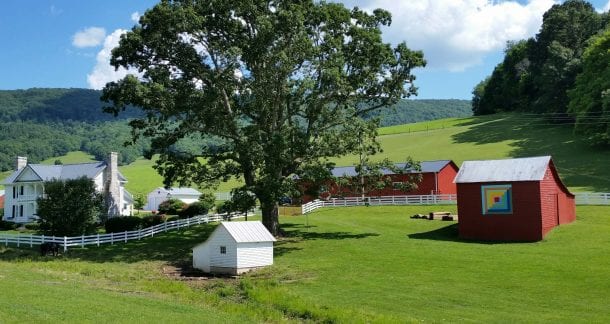 Since 2014, Barn Quilt squares have been added to buildings around Craig County. The money raised by the sale of the Barn Quilts helps raise money for the Craig County Public Library. If you would like more information or are interested in having a Barn Quilt Square for your property, visit https://www.barnquiltsforbooks.com/. Also check out their Facebook page at https://www.facebook.com/Barn-Quilts-for-Books-454328731413505/.
To download a copy of the Barn Quilt Trail Map, click this link – 2017 BQ TRAIL MAP
TV story about the Craig County barn quilts.
PHOTOS AND INFORMATION FROM Visit Craig County.