Free live Webinar on liquidity data| Tuesday, April 13 | 130pm
Budgetary pressures have never been greater for local governments. Stretching every dollar and making certain it works efficiently for your county are challenges you know very well.
That's why VACo urges you to attend a free, live 15-minute webinar at 130pm on Tuesday, April 13, with VACo Premier Partner cashVest® by three+one®.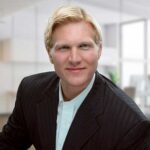 Garrett Macdonald, Vice President of cashVest® by three+one®, will host the webinar and discuss liquidity data – how to use it, and how counties across the country have benefitted from putting liquidity analysis to work. The Webex invitation is below.
cashvest® by three+one® uses proprietary algorithms to produce data-driven analysis and time-horizon evaluations. This information is applied to safely increase yields on current cash deposits and enhance revenue sources.
We look forward to seeing you at 1:30 pm on April 13 for a live webinar on maximizing the value of every dollar – a breakdown of how cash can be best utilized for current & future operating needs, offsetting banking fees, borrowing, and earnings/savings opportunities.
Please RSVP to Karie Walker at kwalker@vaco.org