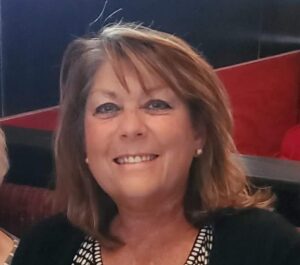 By VACo General Counsel Phyllis Errico, recently elected VSAE President
Never in our lifetime has it been so important to work together, to do our part, to reach a common goal.  In this daunting and unprecedented time in our world and in our profession, we are all trying to navigate circumstances for which we have no frame of reference. However, I believe that as association professionals and industry partners, our professional skills and sense of community will carry us through this challenging time.
As members of the VSAE community, we are all in the service field,  and I am certain that each one of us has had to be nimble, to be creative and to be resourceful on any number of occasions as the unexpected has occurred in our work world.  In fact, if we really think about how we do what we do on an everyday basis, we will realize that those same skills and qualities that have gotten us this far are exactly the skills and qualities we need to navigate and succeed in the current  unprecedented environment.
At the Virginia Association of Counties, this pandemic has created our first occasion to work remotely as we strive to meet social distancing standards and keep each other safe. This has been challenging for our 12 person staff who has always personified the word "TEAM" in every way. We have been researching, analyzing and communicating very complex logistic, financial, legal and practical issues that Virginia's County Officials face as they must continue to serve their local communities in this pandemic. Like many others, we have had time deadline issues, technical issues, resource issues and many other challenges in getting the answers and information we need for our members to our members. However, the core teamwork of our staff has been there remotely as we share a culture of the common goal and mission, and getting things done for the good of the association- our community.
It is important to note that we do not do this alone, we do this by reaching out to our friends and colleagues in other associations and organizations, our workplace community. Consulting  with others on how to cancel and reschedule  our programs, how to deliver our messages in other ways, how to bring content to our members through webinars, and other platforms . These community networks and relationships we have built through VSAE and other similar organizations have been the lifelines we have needed and will continue to need in these times and in the future. 
As we navigate forward, I urge you to lean on the VSAE community and to reach out to each other, whether it is to seek assistance or to lend support. In this next year, I hope to continue the work that has been done by the many wise leaders who have preceded me and to encourage all the members of the VSAE community to  support each other, to strive for your best, to show your leadership, and to help each other to be the best at making associations the best and now more than ever, connecting, learning and leading. I look forward to seeing everyone in person in August at our rescheduled annual conference.