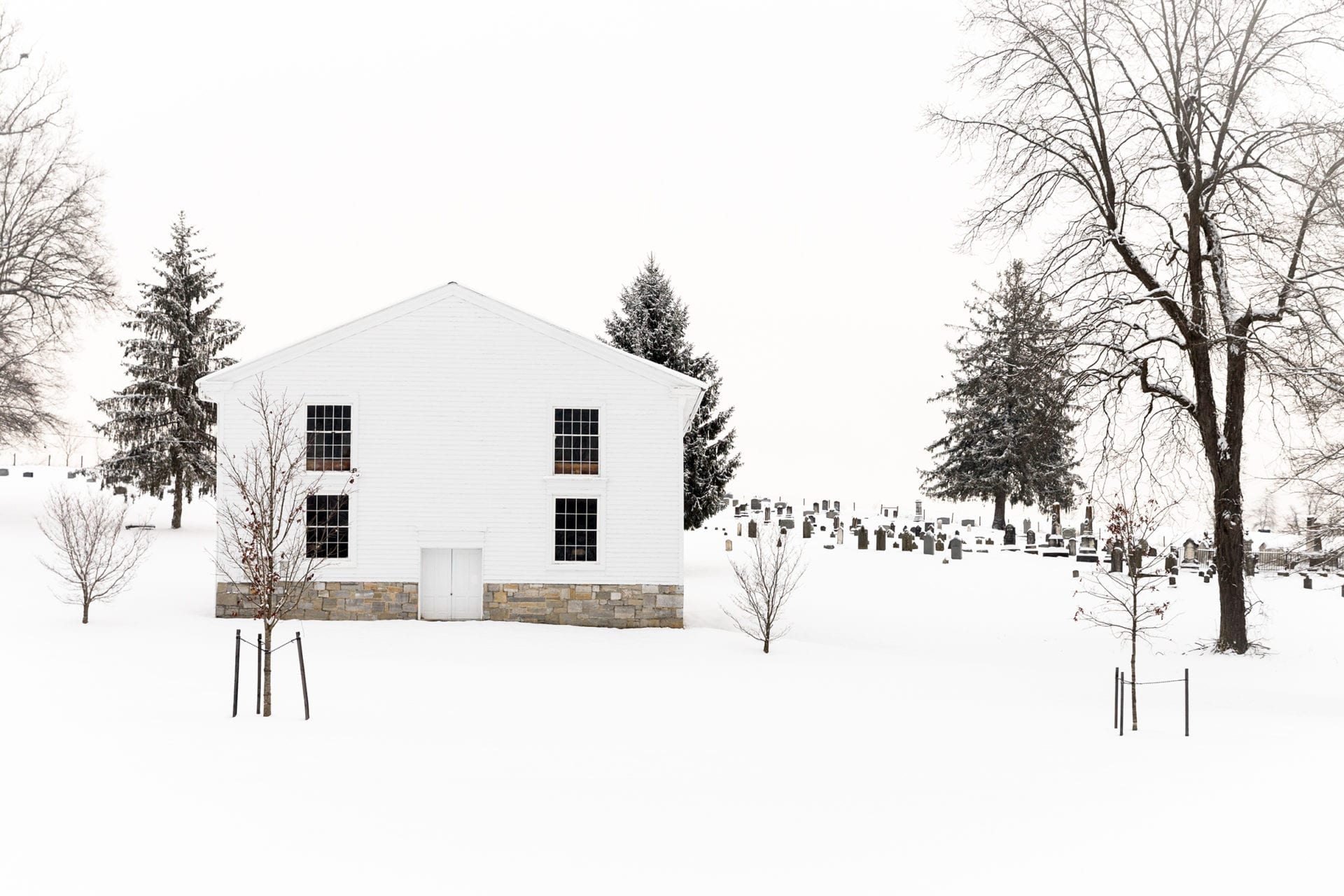 For additional information, read the Nomination Form PDF
Virginia Landmarks Register Listing – Date 04/19/1977
National Register of Historic Places Listing – Date 01/26/1978
NRHP Reference Number 78003047
During the late 18th century, German settlers were concentrated near the present town of Wytheville. In 1798, St. John's Church, recently organized, adopted a common "Order of Agreement" with three other Wythe County German congregations under the leadership of German Reformed minister Bernard Willy. In 1799, Lutheran minister George Daniel Flohr became the congregation's first pastor. Flohr's 1826 gravestone in St. John's cemetery was executed by Lawrence Krone, perhaps the most accomplished of the region's German stone carvers. The marker is one of some thirty early 19th-century German-style stones remaining here.
At the cemetery is the 1854 weatherboarded church, a massive, austere structure. Its heavy roof framing, now exposed, draws upon Continental framing systems practiced by German settlers in Pennsylvania, Maryland, and Virginia. The church, the mother church of the Wytheville-area Lutherans, replaced the original building of ca. 1800.