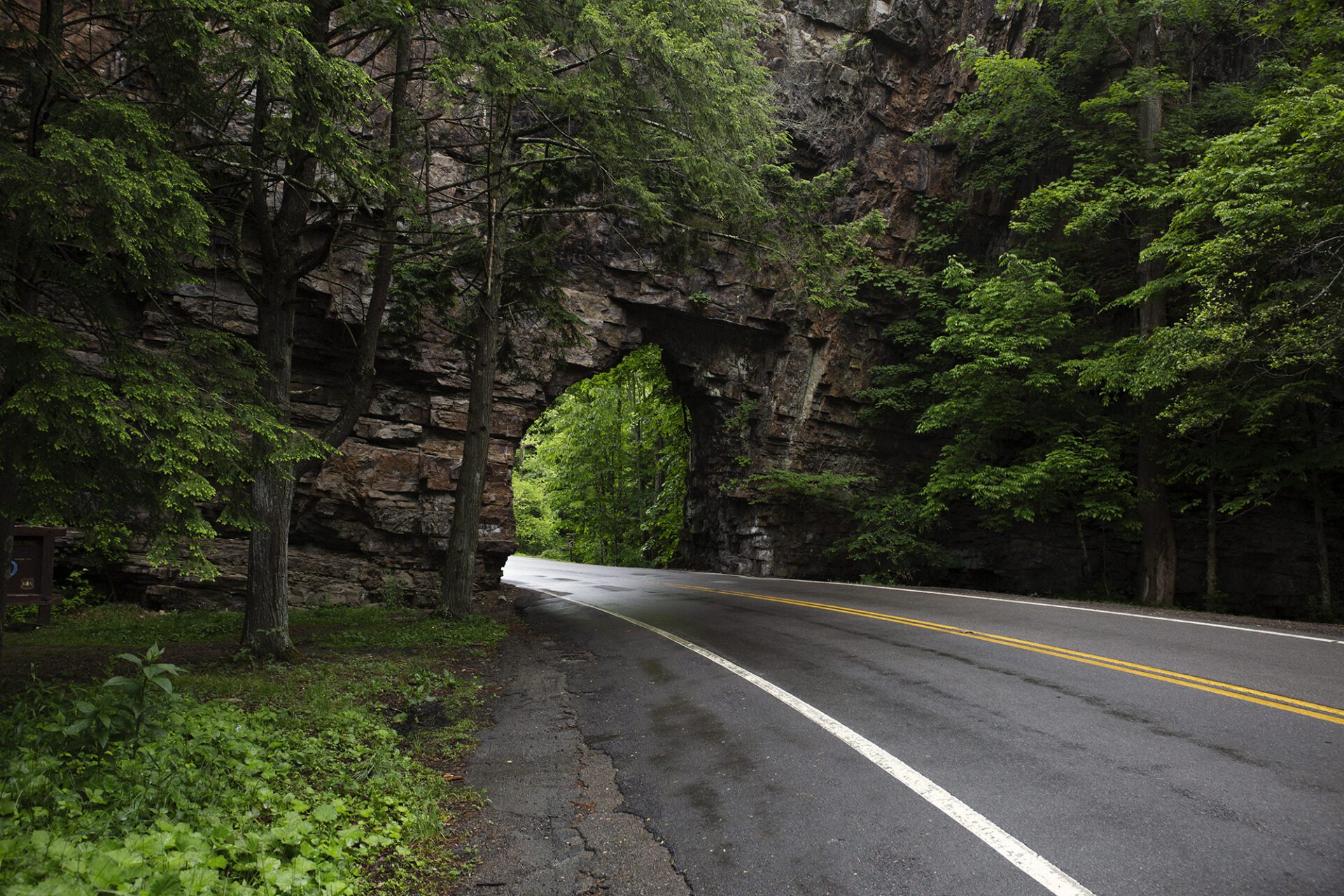 Backbone Rock Campground is a small campground situated along the beautiful Beaverdam Creek at an elevation of 2,100 feet in northern Johnson County. This developed campground is popular with those visiting the nearby Backbone Rock, a tunnel originally blasted through the rock ridge for the railway. The creek side location with popular swim area and lush forest surroundings make Backbone Rock Campground particularly desirable during hot summer months. With 10 campsites and an adjacent large Civilian Conservation Corps- built reservable pavilion with lawn, Backbone Rock is a great option for a group to reserve the whole campground for retreats and other events.
Backbone Rock Recreation Area is located along Beaverdam Creek in northern Johnson County. Backbone Rock gets its name from a spur ridge on Holston Mountain that abrubtly ends at a bend in Beaverdam Creek.
A tunnel was drilled through the rock in 1901 to allow railroad access between Shady Valley and Damascus, VA. Motorists pass through what is known as "The Shortest Tunnel in the World" as they travel along TN 133. In the 1930s The Civilian Conservation Corps (CCC) developed the recreation area for day use, constructing two picnic shelters and hiking trails that incorporated native stonework. The campground was added in the 1960s and rehabilitated in the mid 1990s.
SOURCE: Visit Abingdon, Virginia