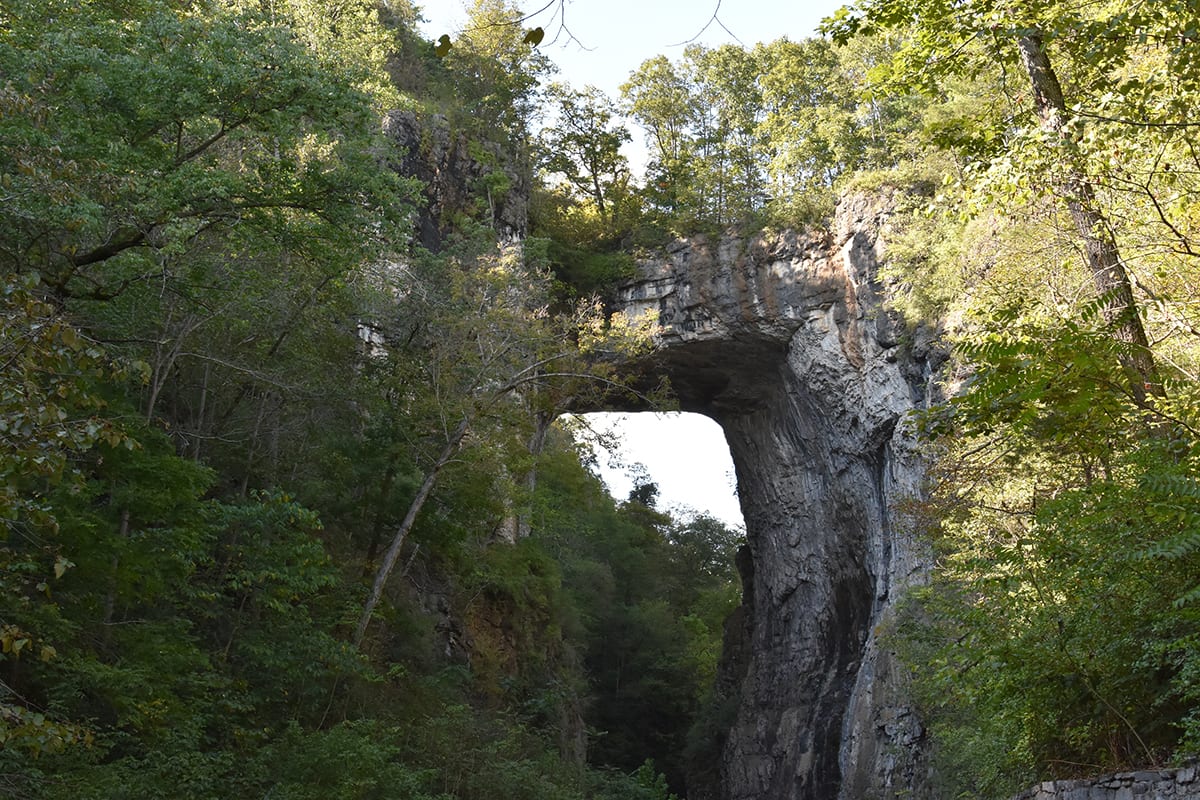 Home of Mother Nature's enormous and breathtaking rock bridge of Rockbridge County, Natural Bridge sits in the southern end of the Shenandoah Valley flanked by the Blue Ridge mountains.
For years, Natural Bridge was a mountain retreat, drawing visitors from all over to view the awe-inspiring nature-sculpted arch that soars high above Cedar Creek. Once among our nation's most visited natural wonders and known as One of the Seven Natural Wonders of the Modern World, the Bridge inspired the Monacan Indians to worship it, young George Washington to survey it, Thomas Jefferson to purchase it, and famous artists to paint and illustrate it.
The Natural Bridge now stands tall as a National Historic Landmark and the gateway to the historic and beautiful Cedar Creek Trail, and the Monacan Indian Living History Village. The Natural Bridge Caverns, museums, a hotel & conference center, and restaurants surround the nature park.
Amidst an area blanketed with history and Washington & Jefferson National Forests, Natural Bridge makes for easy access to historic sites and outdoor recreation: canoeing, tubing, kayaking with Twin River Outfitters; fishing, hiking, biking; scenic drives, atv trails; the Blue Ridge Parkway, Cave Mountain Lake, historic Lexington, a zoo, Safari Park, the Haunted Monster Museum, and more.
Natural Bridge is first, a spectacular site not to be missed, and also a home base, right in the middle of it all – at US 11 & 130, I-81 exits 175 & 180; and off the Blue Ridge Parkway.
SOURCE: Virginia is for Lovers