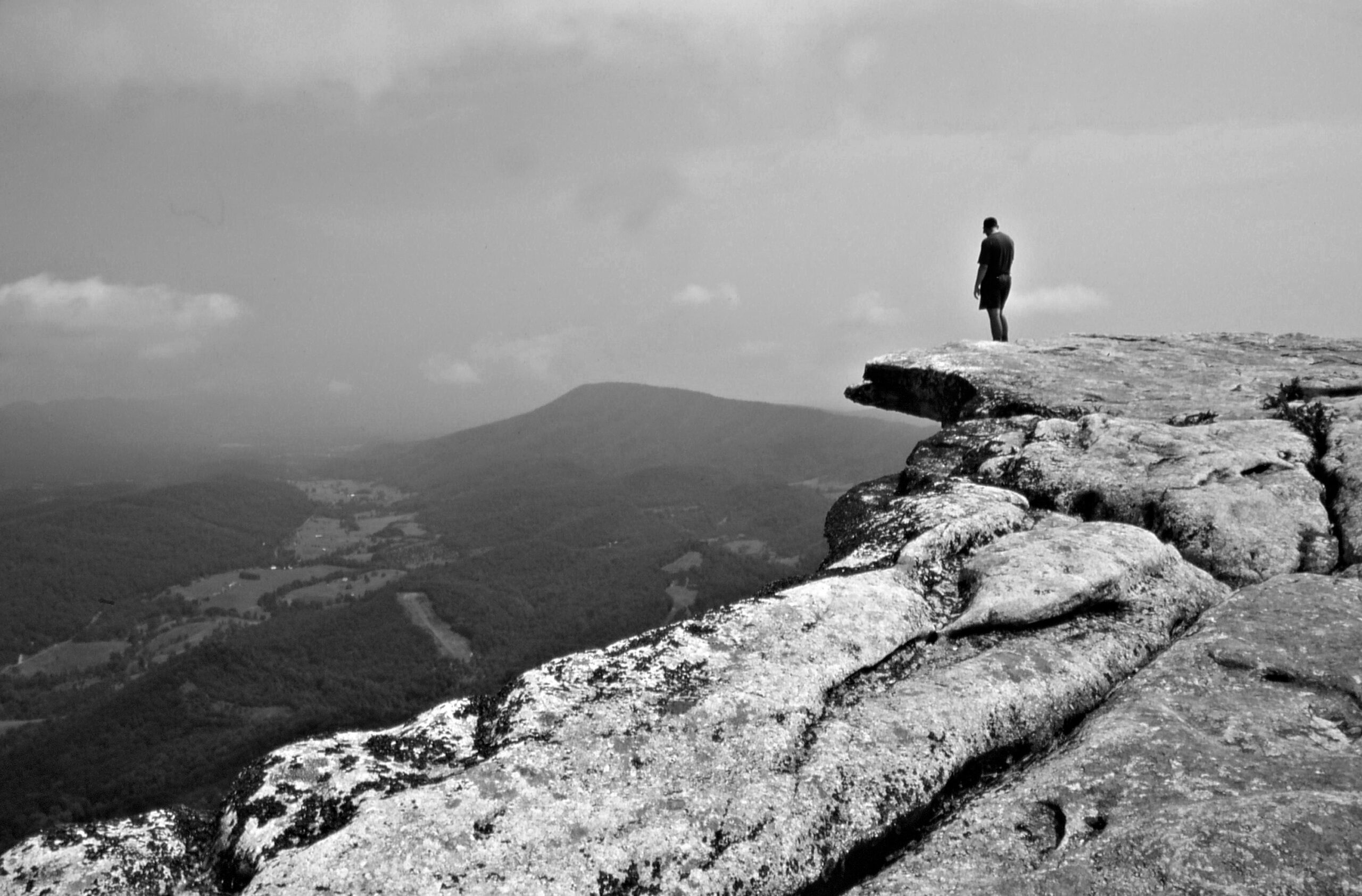 As one of the most photographed spots on the Appalachian Trail, McAfee Knob in the Roanoke Valley in Virginia's Blue Ridge is on the bucket list for hikers from around the world.
With its stunning, 270-degree panoramic views of the surrounding valley and mountains, along with its signature ledge that has become a popular place for photos, McAfee Knob should be included in any trip that includes hiking in Virginia's Blue Ridge. It's been recognized by USA Today Travel as one of the most spectacular hikes in the United States! The knob is located atop Catawba Mountain with an elevation of 3,197 feet and is one of the highlights of the Appalachian Trail.
Follow the approximately 4.4 mile, white-blazed trail that gradually makes the ascent to McAfee Knob – a peak of 3,197 feet. For the return, retrace your steps along the trail for a round-trip hike that's approximately 8.8 miles. For a more leisurely return, turn right on the old fire road that's approximately 1.4 miles from the knob. Take the fire road for just over 2.6 miles until you reach Route 311 and the parking lot, which will be on the other side of the road. It's a steady climb of 1,700 feet that is moderately difficult and you should give yourself at least 4 hours to make the trip. The knob is also a popular place for picnics, though exercising caution is necessary because of the steep drop-offs nearby. McAfee Knob is an extremely popular hike and becomes especially crowded on weekends, with very limited parking availability. If possible, consider hiking the trail during the week to avoid larger crowds.
SOURCE: Visit Roanoke County