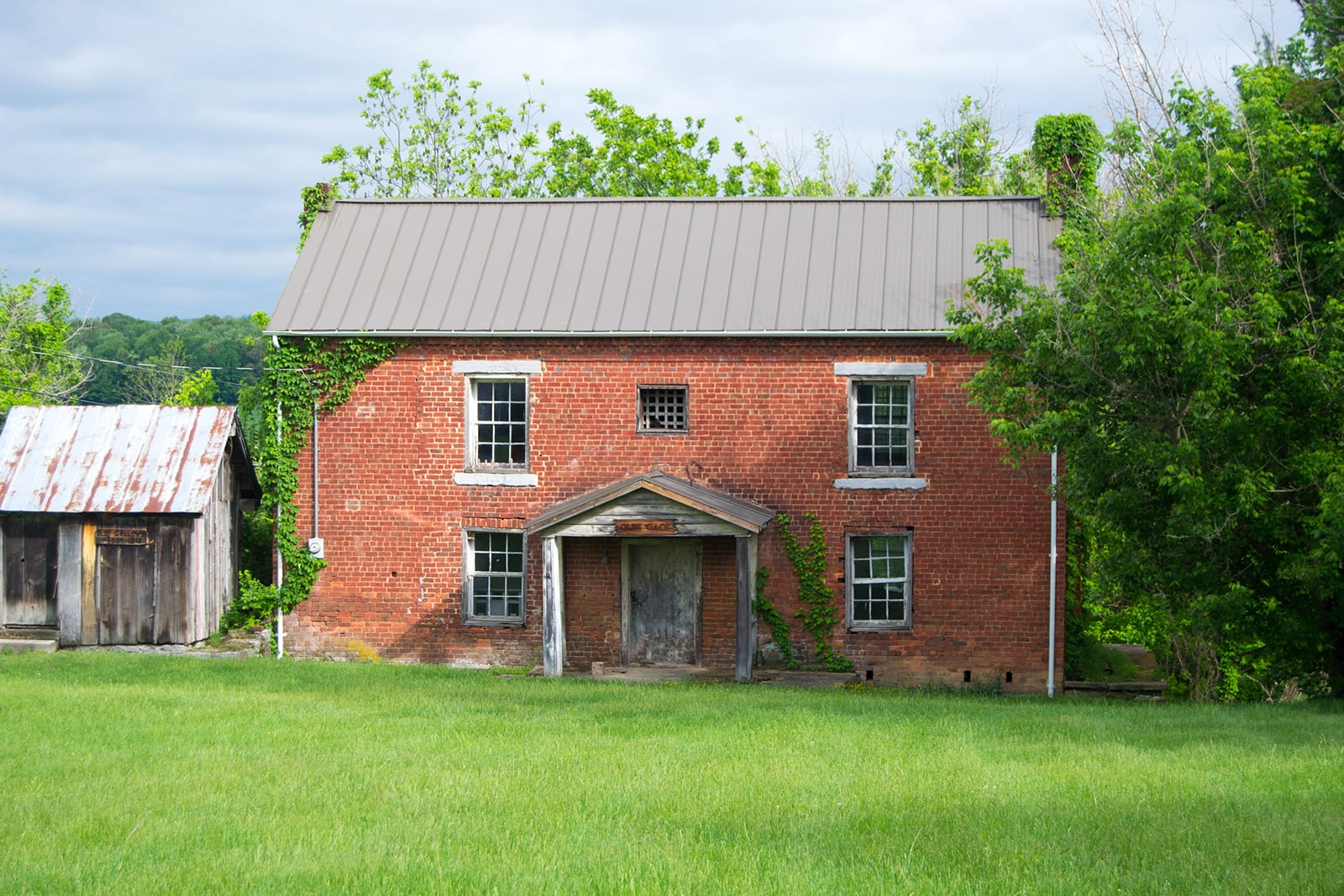 Newbern, VA, served as the county seat from 1839-1893 when the courthouse was removed to Pulaski. The Old County Jail still stands to the rear of the Courthouse.
Here's a little history of the Newbern Jail, according to a Radford News Journal story published on May 31, 2017 (https://radfordnewsjournal.com/opinion/newbern-jail-named-one-virginias-endangered-historic-places/).
The Newbern jail is Pulaski County's oldest remaining public building, having been built in 1848, just nine years after Pulaski was created from parts of Montgomery and Wythe counties in 1839.
Newbern was the first seat of Pulaski County with the now demolished county courthouse standing on the lawn in front of the jail. Incidentally, Newbern was one of the first planned communities in America.
Today, the jail is owned by the New River Historical Society. The Society also owns the Wilderness Road Regional Museum, located across the road from the jail.
In its day, the now lightly used Route 611 (Newbern Road) that runs between the courthouse site and the museum was part of the great road of southwestern Virginia. Down that road, many pioneers made their way west to Tennessee, Kentucky and beyond.
The stagecoach stopped in Newbern for many years, and the famous "My Dear Rush" letter, written by Letitia Preston Floyd to her son Benjamin Rush Floyd in Wythe County in 1843, was almost certainly mailed from Newbern post office. In 1843, Mrs. Floyd lived at the Thorn Spring plantation, located about a mile-and-a-half west of the Newbern post office.
Benjamin Rush Floyd served briefly as the first Commonwealth's Attorney for the newly formed Pulaski County before he moved to Wythe County.
Newbern jail is sagging and overall is badly in need of help. Specific work needed to preserve and restore the jail includes fixing its deteriorating walls and repairing its damaged roof members.
The roof members have suffered in spite of Pulaski County putting a new roof on the building several years ago.
Donations intended to help preserve the jail should be sent to the New River Historical Society, PO Box 373, Newbern, VA 24126.