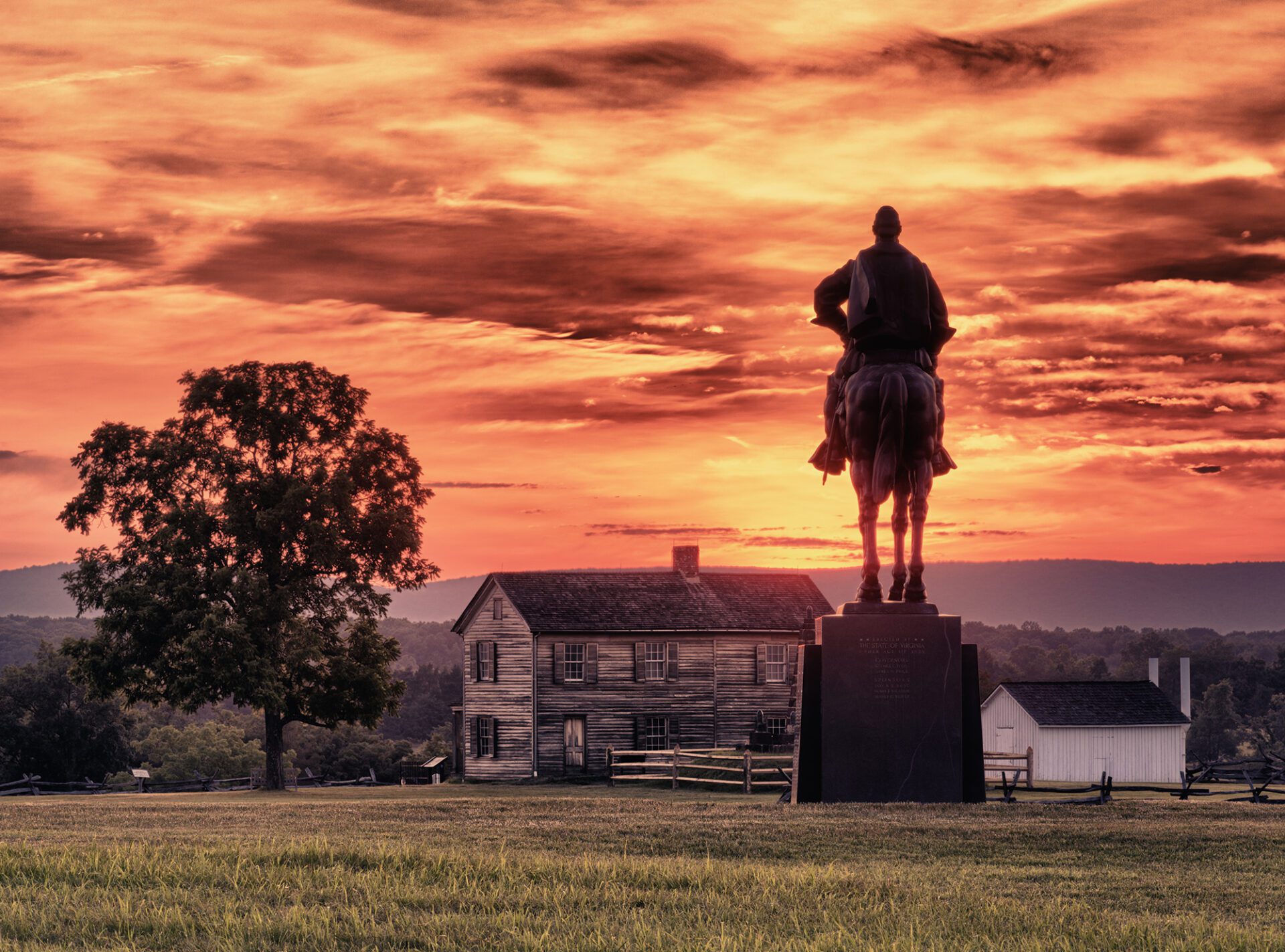 Spring Hill Farm – now simply known as Henry Hill – lay fallow and overgrown in the summer of 1861. A small vegetable garden and orchard surrounded the frame house. Inside the home, 84-year old Judith Henry remained bedridden, too old to work the land that had been in her family for more than a century. She shared the home with her daughter Ellen. Lucy Griffith, an enslaved teenager, assisted with domestic chores.
The Battle of Bull Run culminated on the Henry property. Unaware of civilians inside the home, Federal artillery fired on the dwelling to drive away Confederate sharpshooters. The cannon fire crashed through the house, mortally wounding the widow Henry, the battle's only known civilian fatality. By day's end the family matriarch was dead, the house in ruin, and the surrounding landscape forever redefined by the events of July 21, 1861.
Following the war, the Henry family constructed a new home near the site of the original war-time structure. Built in 1870, with an 1884 addition, the current structure remained in the Henry family until the early 1920s. The house subsequently served as the first museum and visitor center at Manassas Battlefield. Today, the house contains exhibits and is open daily each summer.
SOURCE: National Park Service