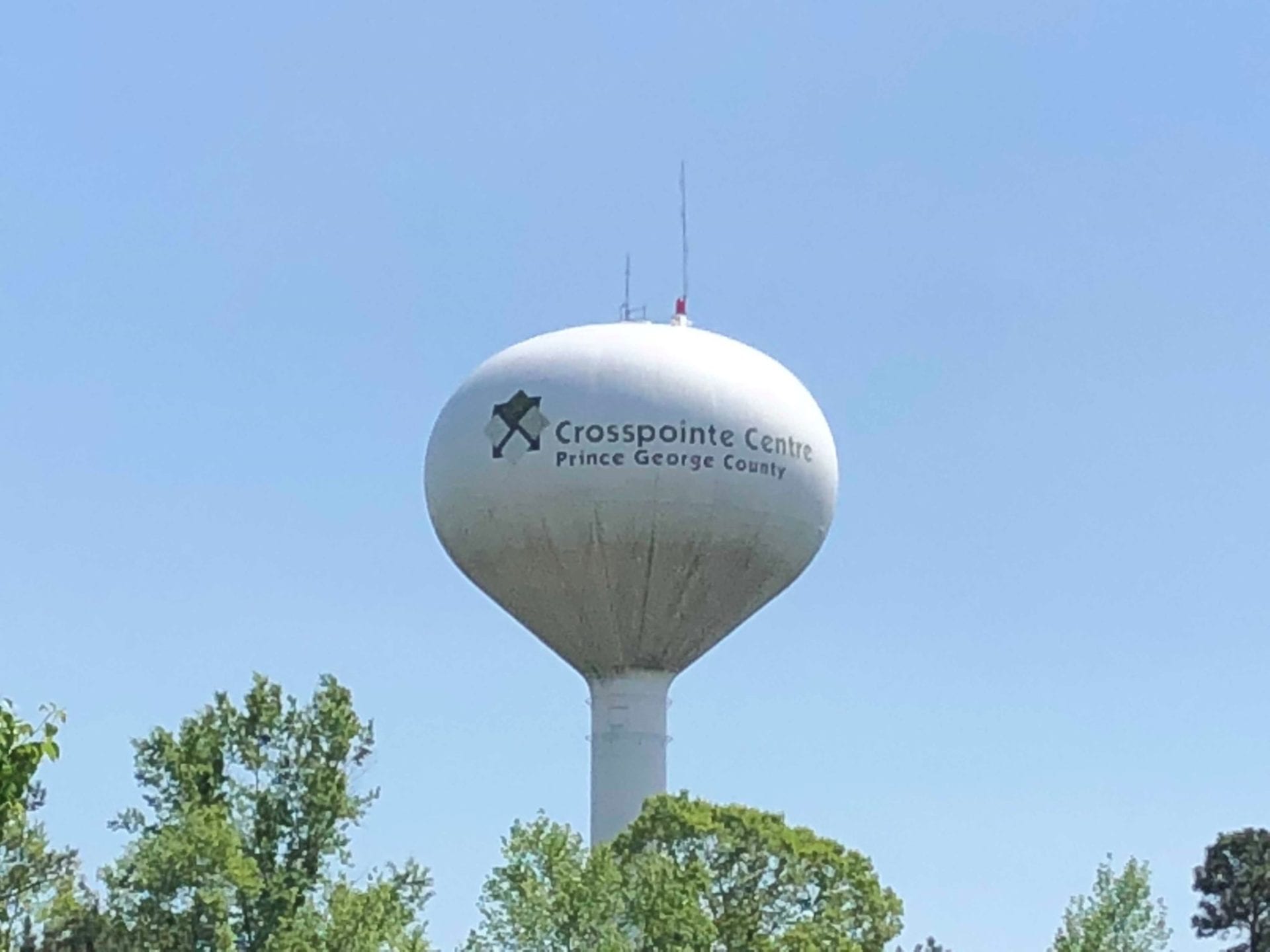 Crosspointe Centre, home to Rolls Royce and CCAM, is the location of this Prince George County, VA, water tank.
The purpose is to serve the industrial park area, which also includes Service Center Metals, Metal Span, Goya, Carolina Container, Perdue, and many other businesses.
The 500,000 water tank was constructed in 2000 with an overflow elevation of 285.75 feet.
The location has a co-located Mid-Atlantic Broadband fiber POP site at the base of the tank.