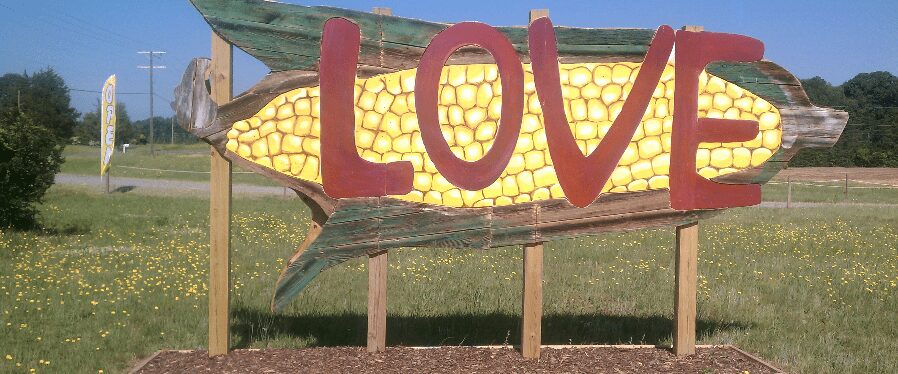 Northern Neck Farm Museum, a five county regional museum fashioned to tell the story of agriculture in the Northern Neck, shows its "LOVE" with a giant ear of corn designed by a local student, Jamel Brown and sculpted from iron. The Northern Neck of Virginia has a rich agricultural tradition. From the early American Indians who grew maize, squash and beans to the present-day farmer managing hundreds of acres of corn, soybeans, and small grains, the accumulated knowledge of the land from generations of participants in this life-sustaining activity is the mission of the Northern Neck Farm Museum.
Visitors are encouraged to take photos with the LOVEworks and share with loved ones on Facebook at http://www.Facebook.com/VirginiaisforLovers or on Twitter with the special hashtag #LOVEVA.
A complete list of the LOVEwork locations is at www.Virginia.org/LOVE.
SOURCE: Virginia is for Lovers