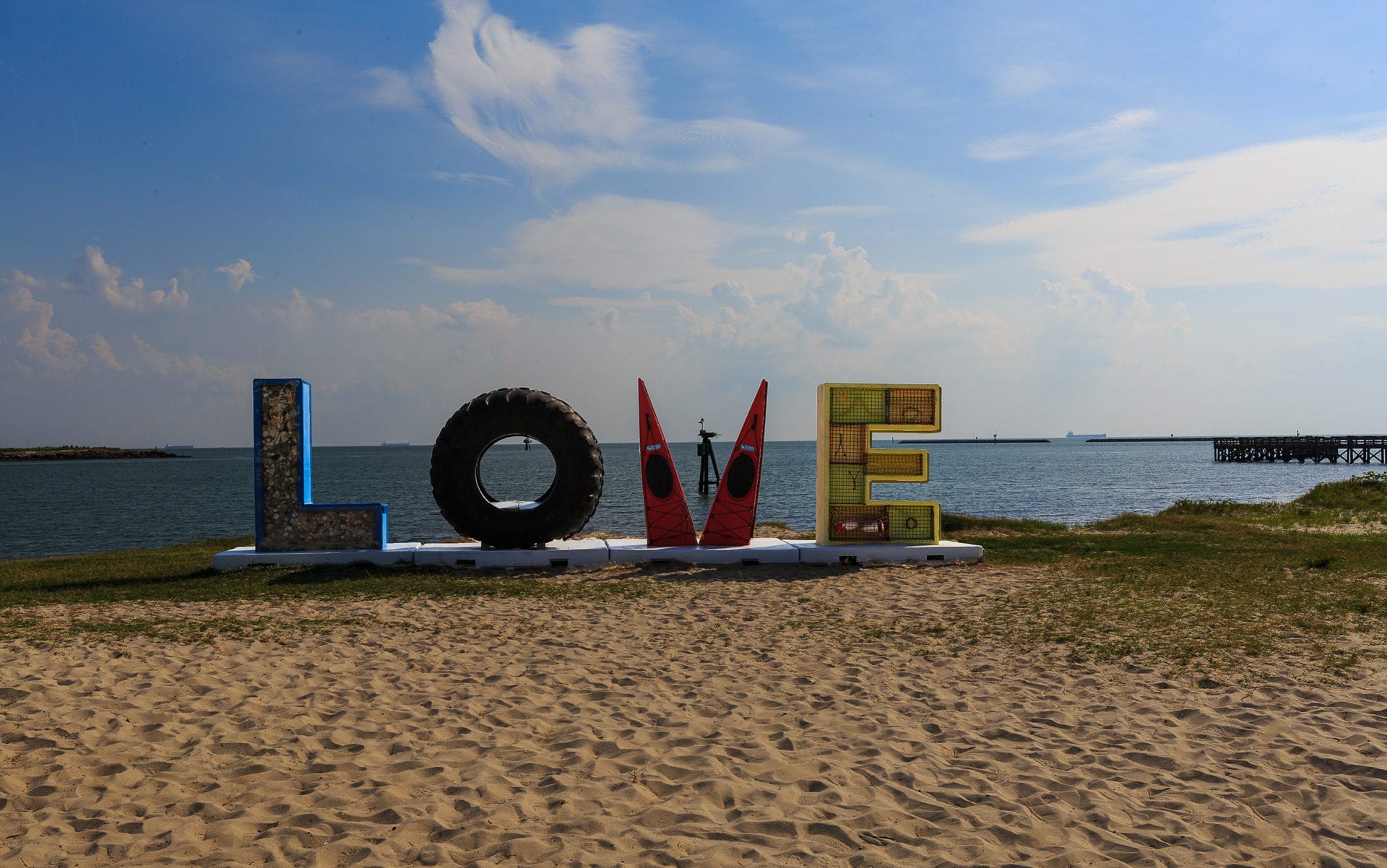 The LOVEwork in Cape Charles truly reflects the history and community by incorporating materials that represent what Cape Charles is all about. The "L" is made of sea glass and seashells to represent the bayside community. The O is a tractor tire to represent agriculture. The V is made of kayaks to represent outdoor adventure activities and the E is made of crab pots to represent aquaculture. It is right next to the fishing pier and at one end of the public beach on public Town property.
Visitors are encouraged to take photos with the LOVEworks and share with loved ones on Facebook at www.Facebook.com/VirginiaisforLovers or on Twitter with the special hashtag #LOVEVA.
A complete list of the LOVEwork locations is at www.Virginia.org/LOVE.
SOURCE: Virginia is for Lovers