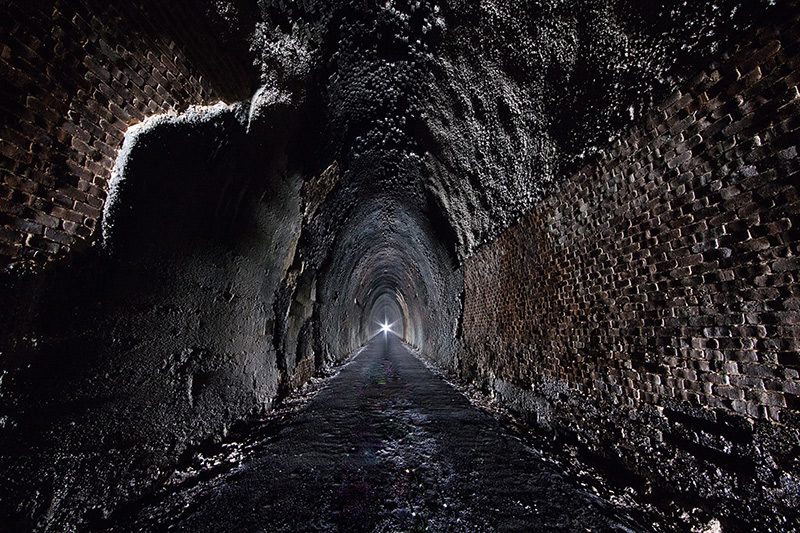 The Blue Ridge Tunnel was constructed between 1850 and 1858 beneath Rockfish Gap in the Blue Ridge Mountains of central Virginia. CSX Transportation generously donated the tunnel to Nelson County in 2007.
The tunnel is located at the convergence of the southern entrance of Shenandoah National Park's Skyline Drive, the northern entrance of the Blue Ridge Parkway, the Appalachian Trail, and U. S. Bicycle Route 76. Both Interstate 64 and U. S. 250 cross over the tunnel at Rockfish Gap.
Traveling through the long, dark tunnel will be a stirring experience for a variety of visitors from across the Commonwealth and beyond: hikers and cyclists of every level, wildlife watchers, history enthusiasts, railroad buffs, heritage tourists, school children on field trips, and nearby residents.
SOURCE: NelsonCounty.com | PHOTOS CREDIT: JACK LOONEY PHTOGRAPHY