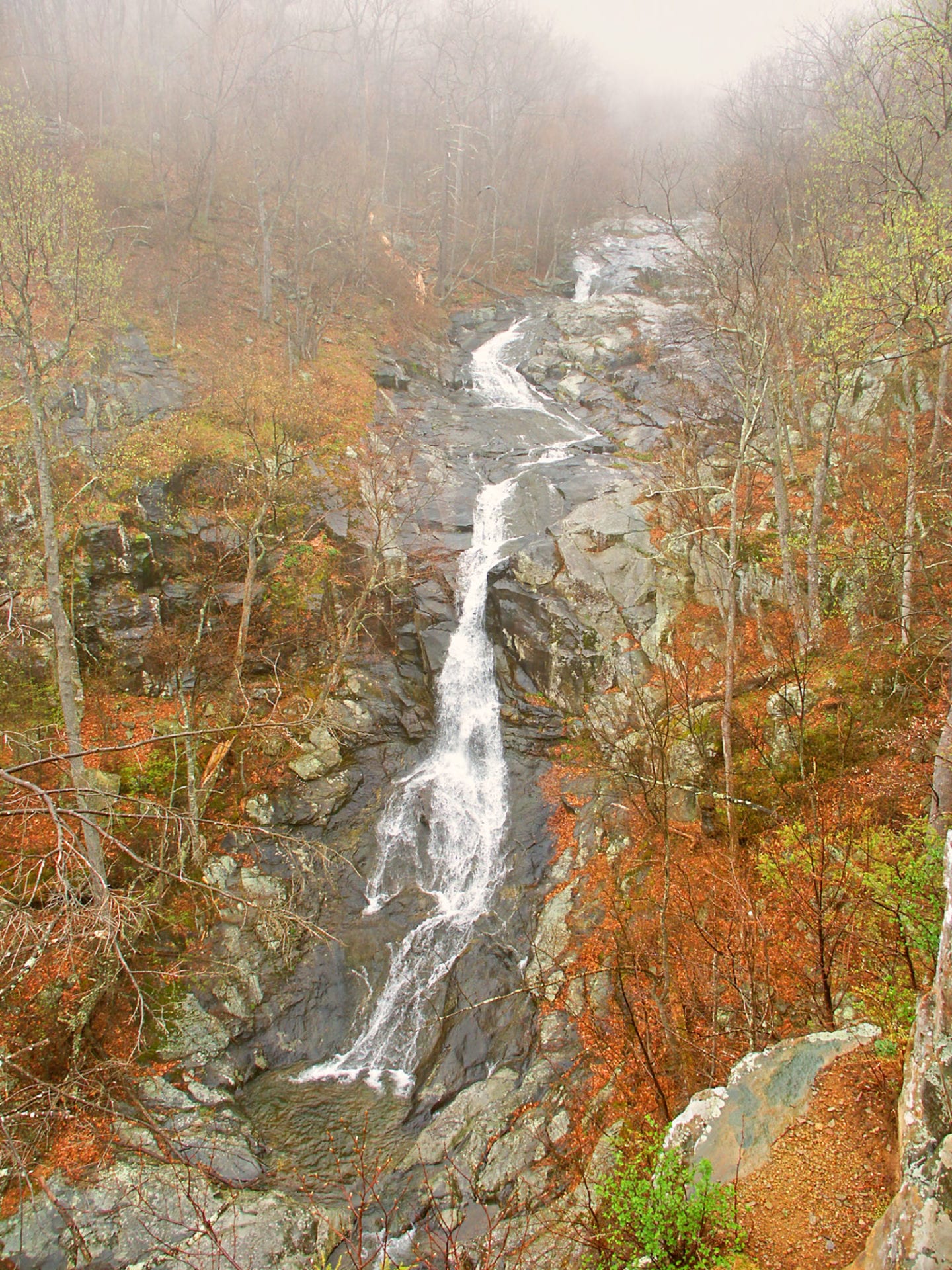 One of Shenandoah National Park's most popular destinations is Whiteoak Canyon and its six waterfalls, with heights from 35 to 86 feet. There are swimming holes at the bottom of each waterfall, but do not expect much privacy because they are quite popular. Visitors hiking Whiteoak Canyon from the boundary must also have a valid Shenandoah National Park entrance permit.
The lower trailhead is located in Madison County, with a parking lot as a starting point to first of the Lower Falls, about a mile up the trail. Visitors can go as far as they like, and then turn around – or more adventurous and physically fit hikers can go all the way uphill, including a steep hike to the Upper Falls, which is also the highest waterfall, and end up on Skyline Drive in the Park.
Those who love to push themselves may enjoy the strenuous hike around the Cedar Run/White Oak Circuit, which provides views of a few of the waterfalls.
SOURCE: Virginia is for Lovers