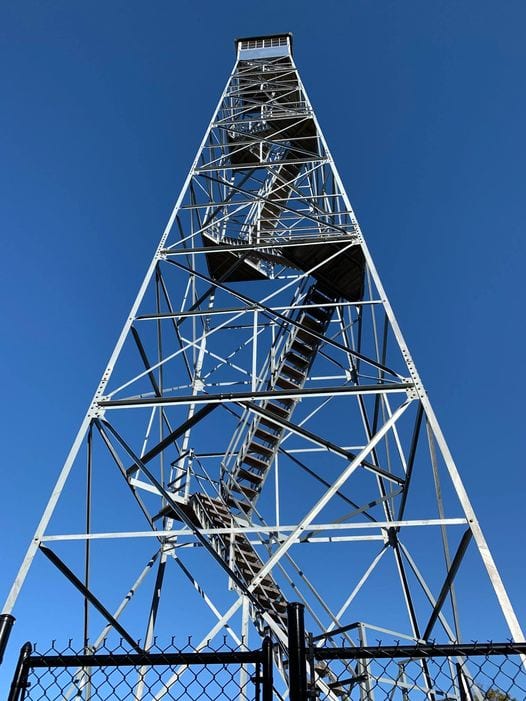 PHOTO CREDIT: Highland County VA Facebook
It's easy to elevate your travel experience in Highland, but now you can get even higher. Over 100 steps up the Sounding Knob Fire Tower will give you a lasting memory – and maybe even some wobbly legs! How many mountain ranges can you see?
The tower was constructed in 1934 by the Civilian Conservation Corps, and then it was disassembled and removed from its original location on Sounding Knob in 2002. In 2017, it was restored by the generosity of Skip Jones and Steve Good. It now overlooks Monterey on top of Jack Mountain.
It is located up a gravel drive on Sounding Knob Road just 1.3 miles south of its intersection with Rt. 250. Enjoy one of the best views in Virginia from sunrise to sunset every day. The practice of social distancing is required, and please be sure to exit right when leaving Sounding Knob Road and entering Rt. 250. Vehicles with very low clearance may have difficulty with water breaks on Sounding Knob Road, but most vehicles have no issues.
SOURCE : Virgnia is for Lovers