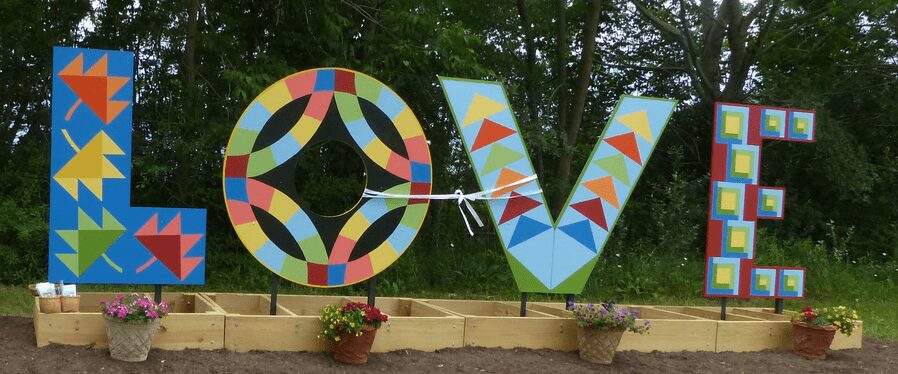 The LOVE letters in Highland County celebrate the rural landscape and heritage of this scenic community. In recognition of the many barn quilts located throughout the county, the LOVE letters used traditional quilt block patterns to highlight the many special features in Highland.
L uses Maple Block to celebrate our maple products and popular festival in March, O uses the Double Wedding Ring to recognize our family heritage and sense of community, V is painted in Flying Geese to show our love of our wildlife and farm animals, and the E uses the Log Cabin block to represent our country style and love of home. #HighlandCountyVA and #VASweetSpot
Visitors are encouraged to take photos with the LOVEwork and share with loved ones on Facebook at www.Facebook.com/VirginiaisforLovers or on Twitter with the special hashtag #LOVEVA. A complete list of the LOVEwork locations is at www.Virginia.org/LOVE.
SOURCE: Virginia is for Lovers