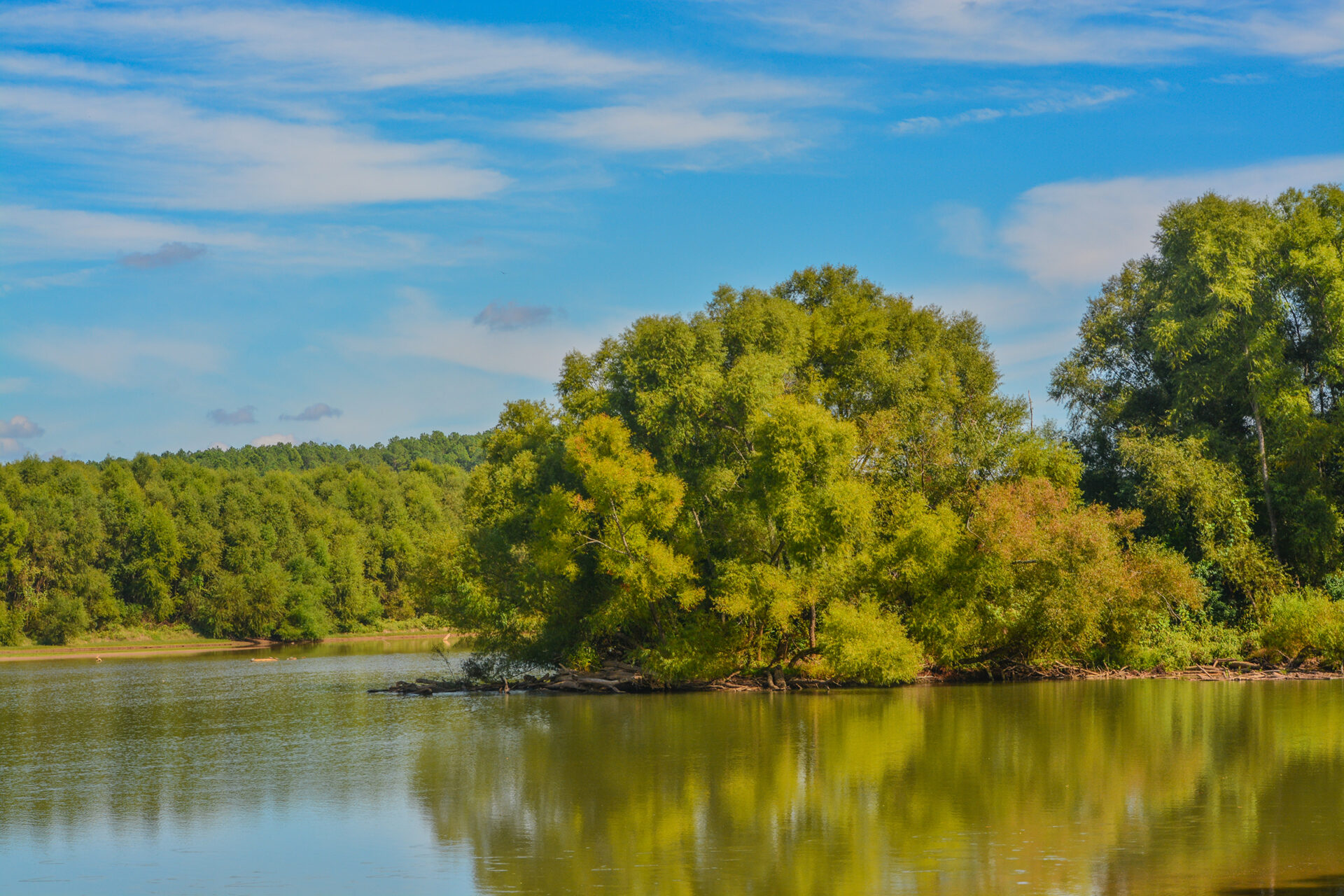 Staunton River State Park is one of the six original state parks that opened in June 1936. It is located on 1,597 acres along the shoreline of the John H. Kerr Reservoir (also known as Buggs Island Lake), as well as the Dan and Staunton rivers. The largest lake in Virginia is only one of the park's many attractions, which include a swimming pool, camping, cabins, picnic shelters and nature trails.
Cabins: There are seven cabins at Staunton River State Park. Cabins are climate controlled and each has a fireplace. There is an outdoor fire pit, picnic table, charcoal grill and deck with patio furniture. There is a two-night minimum stay on all cabins.
Camping Lodge: Maximum occupancy is 14. The three-room dwelling has seven bunk beds, a large back deck, picnic tables, a fire ring with a cooking grate, and one electrical outlet in each room. There's also a fenced-in campsite (bring your own tent) just behind it that accommodates up to six people.
Camping: A total of 47 campsites. Each campsite has fire rings that can be used for campfires or cooking. Camping is available from the first Friday in March until the first Monday in December.
Swimming and boat launching free with overnight reservations.
SOURCE: Virginia is for Lovers