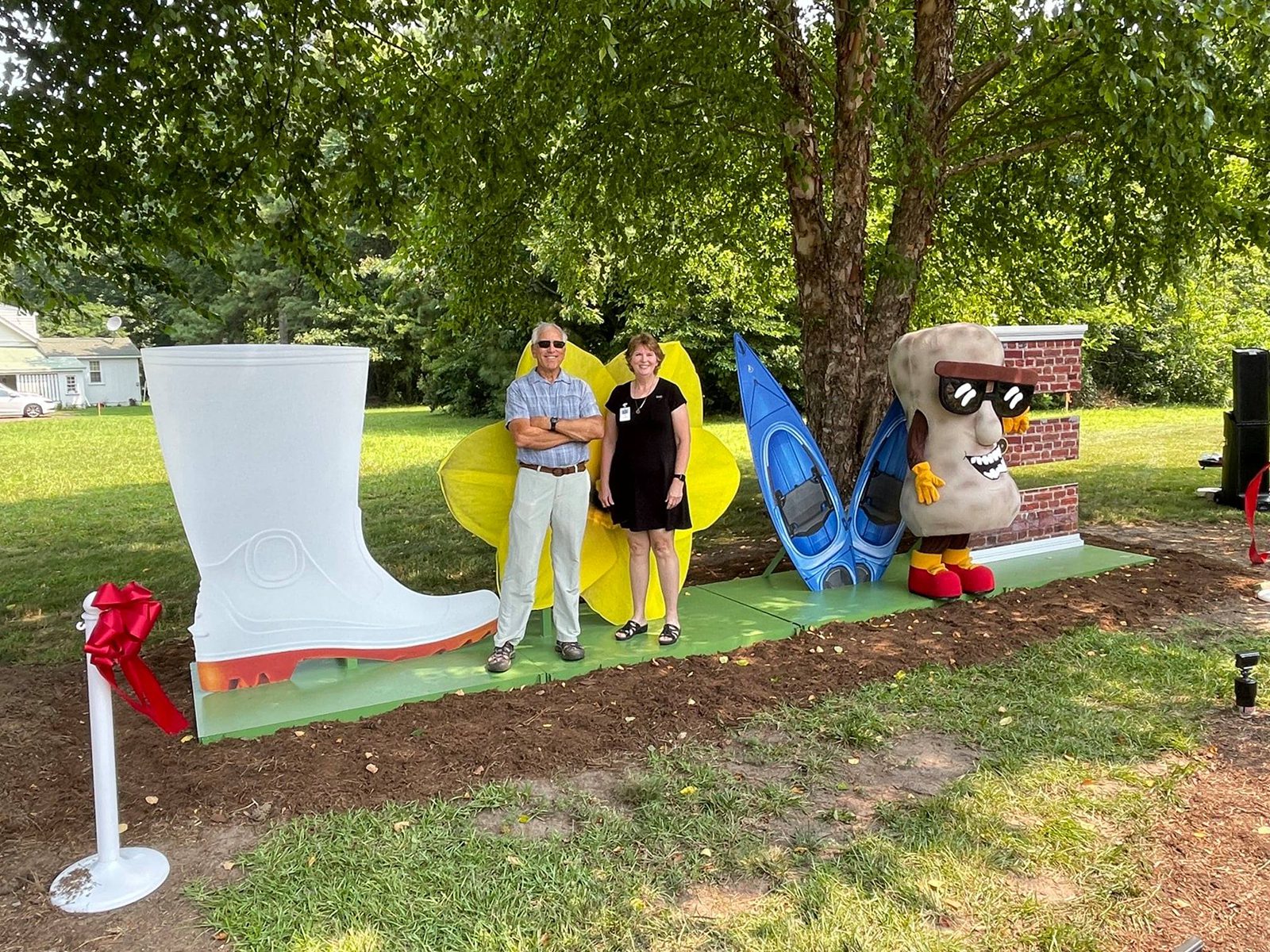 Dr. JJ Orth, Chairman of the Gloucester County Board of Supervisors, shown alongside Carol Steele, Gloucester's Acting County Administrator
---
We were honored to be joined by some special guests during today's LOVE Sign Ribbon Cutting, including Dr. JJ Orth, chairman of the Gloucester County Board of Supervisors and Carol Steele, Gloucester's Acting County Administrator!
The sign is located beside Whitley's Peanut Factory at Gloucester Point, which also happens to be the location of Gloucester's Tourist Information Center.
The new sign is part of the "WanderLove" campaign, which is being used by the Virginia Tourism Commission, to promote road trips throughout Virginia as a way to re-enter travel as the COVID-19 pandemic subsides.
The Gloucester "LOVE" sign is specifically designed to promote the County's Tourism slogan, "For History, For Beauty, For Fun." Stop by and check it out!