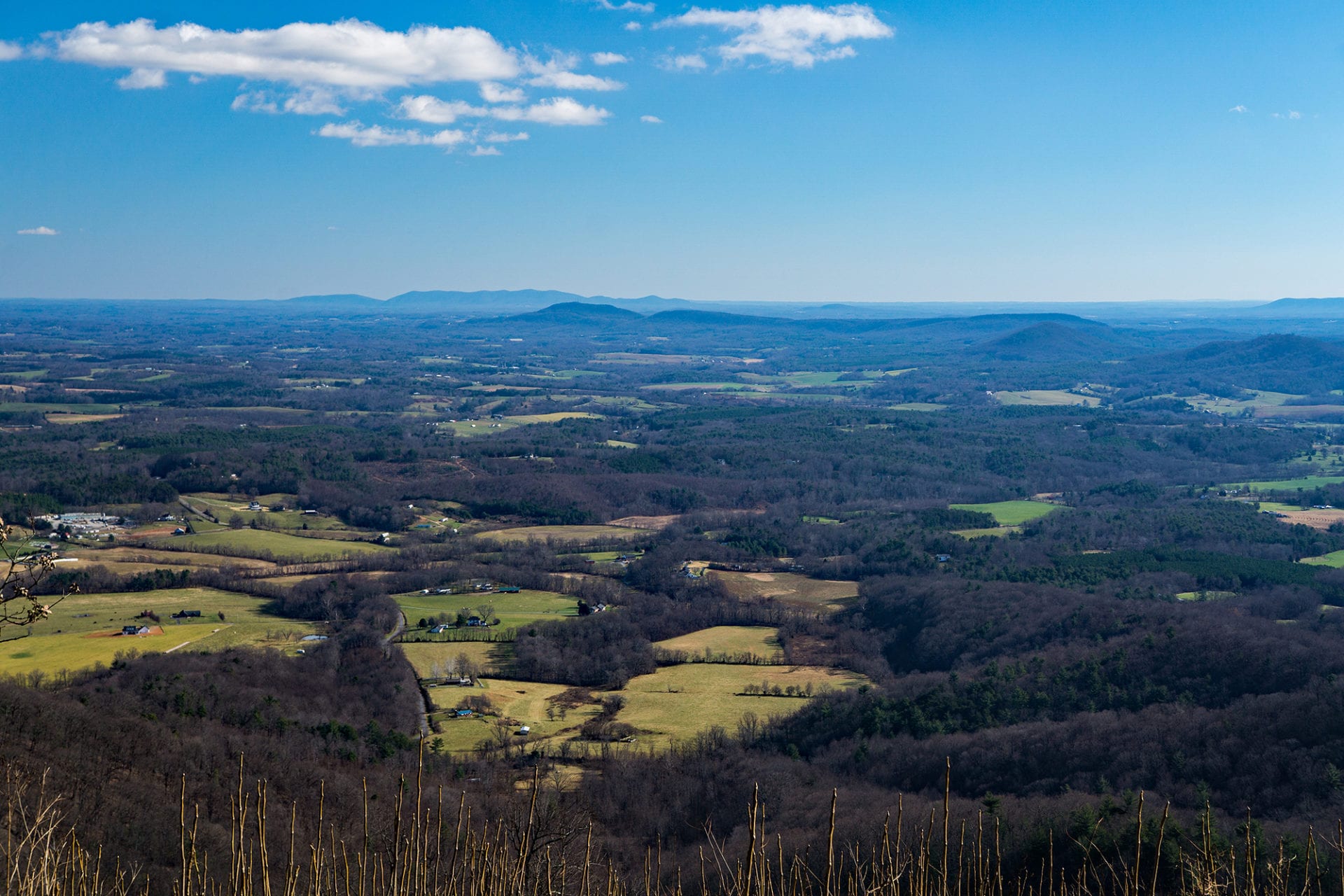 Franklin County's highest peak is Cahas Mountain at 3,571 feet. Whichever way you pronounce it (kay-HOSS, kuh-HAZE, kuh-HAY, etc.), it's one of the iconic mountains of Virginia's Blue Ridge, and we're pleased to boost your knowledge of this prominent feature of our area.
Cahas Mountain History
Like most mountains in Virginia, there are historical accounts that go along with the landscape. For example, the Cahas Mountain Rural Historic District is at the base of the mountain. Four farms accounted for the 1,450 acres of the district and include important dwellings like the John and Susan Boon House, an 1820 Federal two-story brick home, and the 1821 Federal-Greek Revival Taylor-Price House. The district was along one of the main migration routes, the Carolina Road, which diverts from the Great Valley Road in Roanoke. Today's Route 220 primarily follows the original Carolina Road, but a trace of the road can be observed in front of the Washington and Rinda Boon House (ca. 1889).
The hills of Franklin County (the Wettest County in the World) were abuzz with illegal distilling in the early 20th century. Therefore, it's no stretch to speculate that Cahas Mountain was likely a promising place to make moonshine. While we don't have an "in" about an old still site, we do know that Cahas did deliver on agriculture. Enduring apple orchards still rise with the elevation of Cahas while Ginseng flourishes on the forest floor. At higher elevations, lumber was the biggest commodity. In fact, old logging roads can still be found meandering ever upward on Cahas.
SOURCE: Visit Roanoke