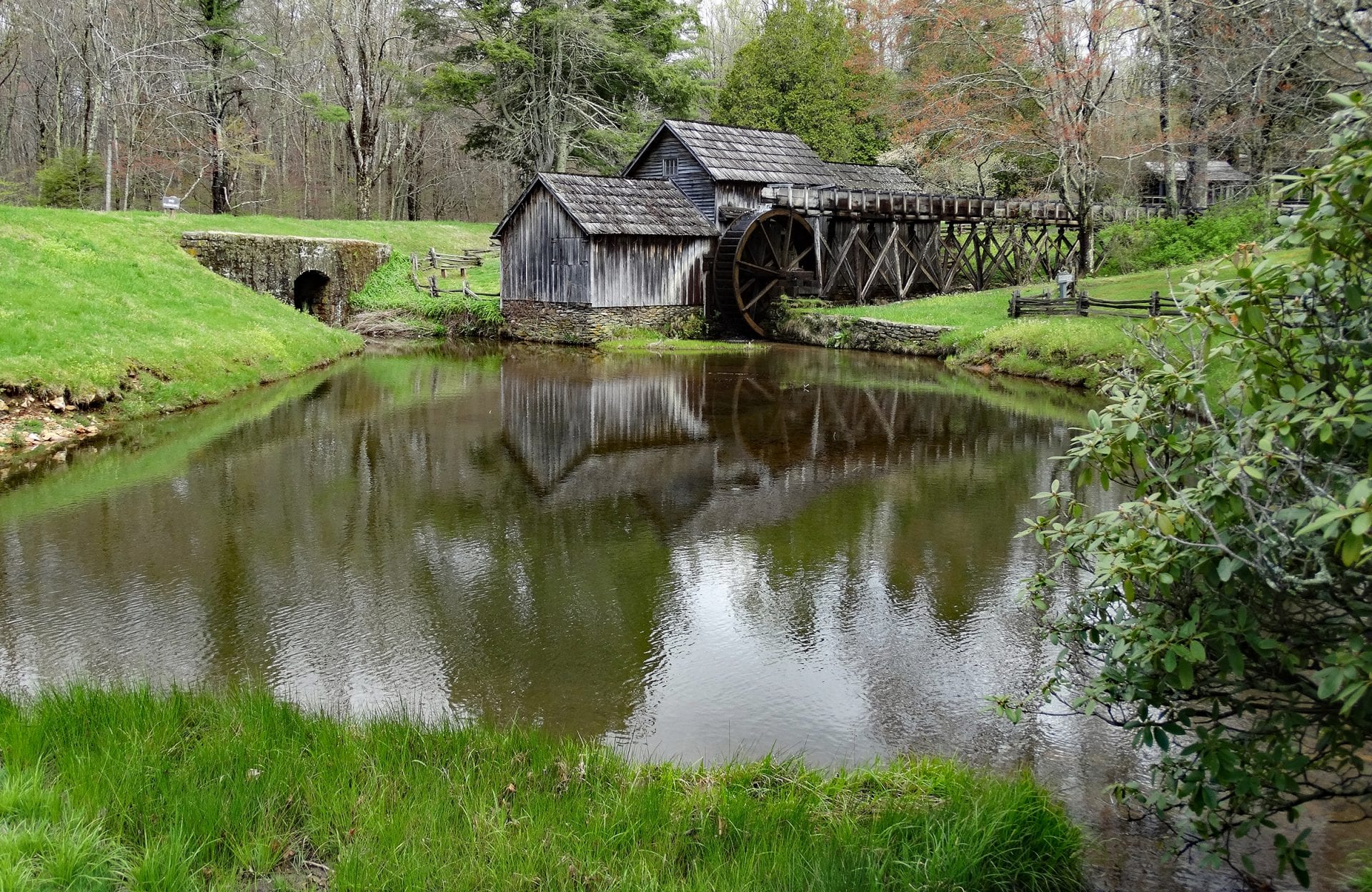 A special and unique part of history is found here at Mabry Mill. Originally built in 1910, the historic water-powered grist mill, sawmill and nearby blacksmith shop provide a view of pioneer life along the Blue Ridge Parkway.
Self-guided tours include a sorghum mill, soap making kettle, and an "old time" whiskey still.
Enjoy Mabry Mill Restaurant's renowned buckwheat cakes, country ham, and Virginia barbeque during your visit to the most famous attraction along the Parkway.
Afterwards, stop by the Gift Shop and pick up your own pack of grits, cornmeal and buckwheat flour to take home for yourself or as a gift.
MAY – OCTOBER
Restaurant & Gift Shop Hours: Everyday 730am – 6pm
Live bluegrass music every Sunday 1-4pm
SOURCE: VisitFloydVa