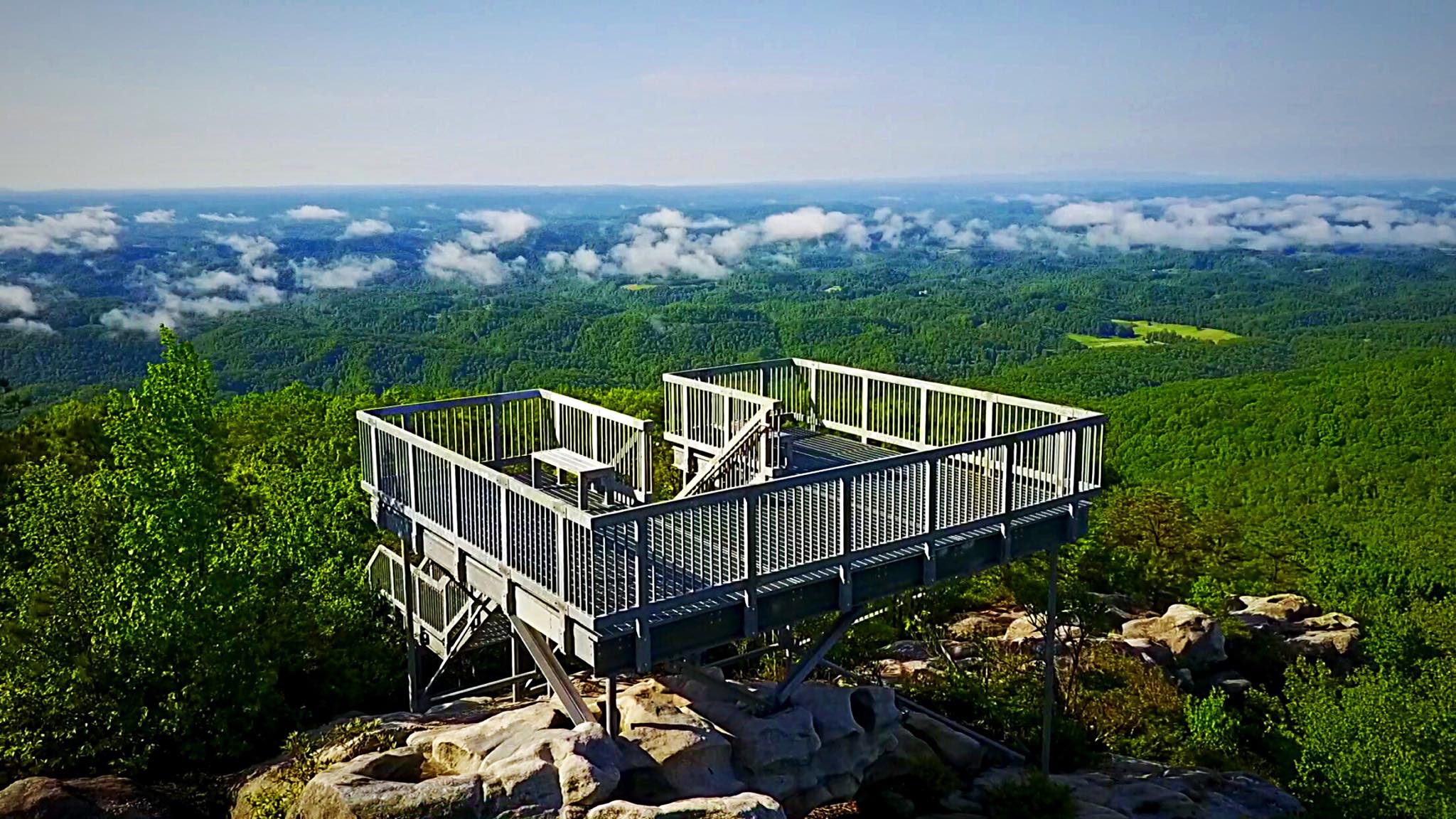 Photo Credit: Brad Deel Drone Photography & Videography
The Birch Knob Observation Tower was completed in December of 2003 by the United States Forest Service after four years of construction. The purpose of the project was to provide recreational viewing opportunities for the public. The observation deck is at an elevation 3,144 feet above sea level with 183 steps to reach the top. The view from this perspective can allow one to see Kentucky, West Virginia, Virginia, North Carolina and Tennessee. On a clear day, it is also possible to see Ohio. From the parking lot, a trail down the mountain leads to Jenny Falls. The hike is approximately 2 miles.
Before this tourist attraction was revitalized, the only access to the Knob was through a small, narrow crack in the rock. An old 54 foot fire observation tower was located there that overlooked the Pine Mountain area. The fire tower was in operation from 1964 – 1978. The fire tower was dismantled in 1980. Although the fire tower has been torn down, the piers are still visible from where the tower once was situated. A new road now leads to the cliff 200 feet below Birch Knob. A steel stairway now ascends to the top. The newly constructed steel stairway is equipped with a handrail and the observation deck sits on a rock outcrop at the highest summit of Pine Mountain.
Birch Knob is located about 7.4 miles southwest of Elkhorn City, Kentucky. It is 6.2 miles north of Clintwood in the Jefferson National Forest on the border between Kentucky and Virginia.
SOURCE: Dickenson County