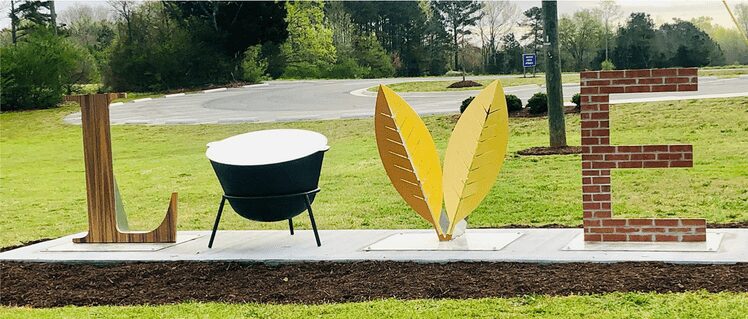 L represents wood, highlighting the county's role as a major producer in the forestry industry. (The wood used was donated by Lawrenceville Building Supply.)
O represents Brunswick Stew, as the county is proclaimed to be the original home of Brunswick Stew.
V represents the Tobacco heritage that is rich in Virginia's southern region and specifically in Brunswick County.
E represents brick, a long term-industry still present in Brunswick County which is also prevalent on downtown Lawrenceville's historic government buildings. (The brick used was donated by Lawrenceville Brick.)
#LOVEbrunswick
Visitors are encouraged to take photos with the LOVEwork and share with loved ones on Facebook at www.Facebook.com/VirginiaisforLovers or on Twitter with the special hashtag #LOVEVA. A complete list of the LOVEwork locations is at www.Virginia.org/LOVE.
SOURCE: Virginia is for Lovers