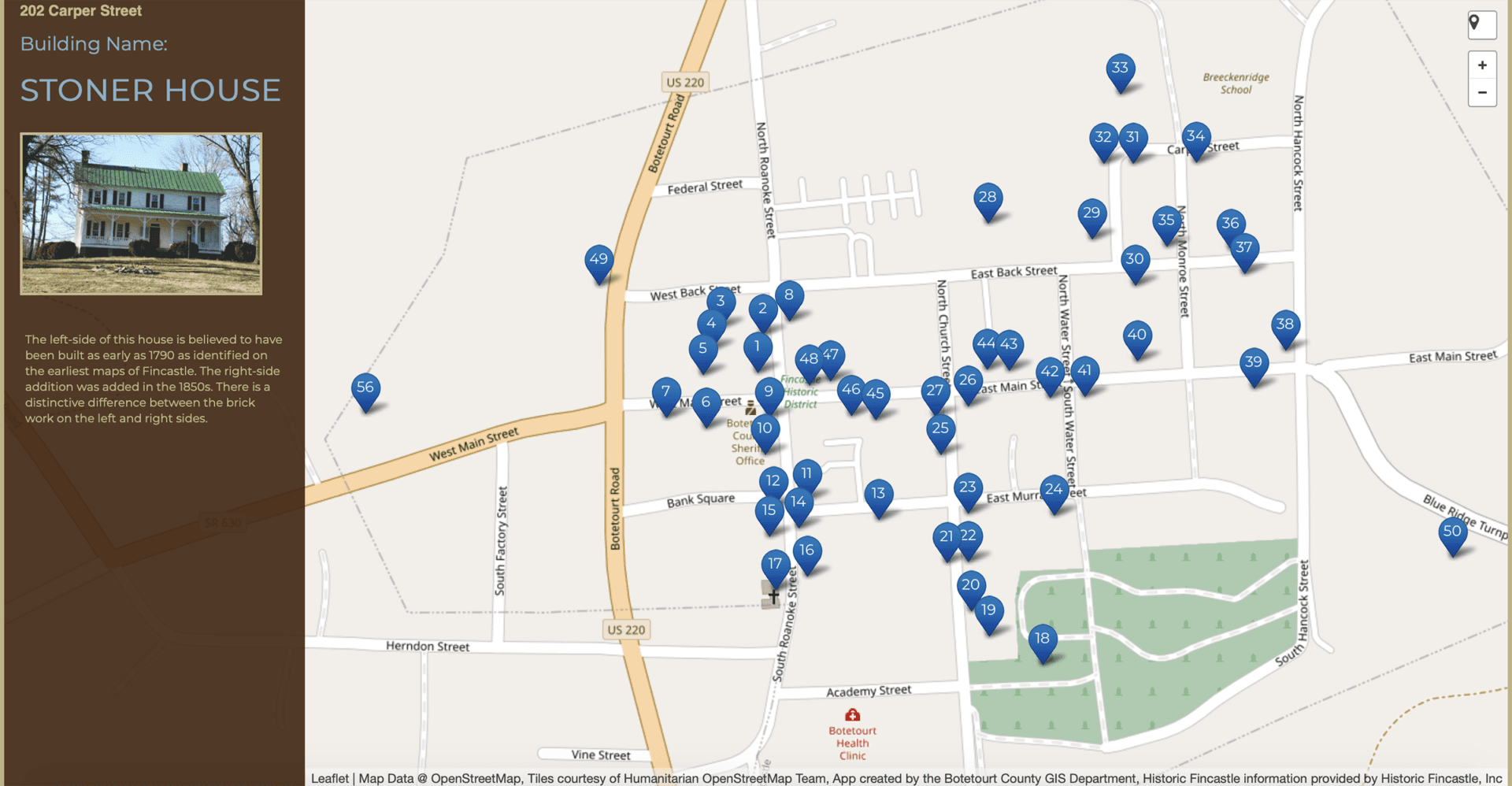 Historic Fincastle boasts with southern charm and is deeply routed in historical significance. Fincastle is a designated Lewis and Clark community, having ties to both Meriwether Lewis and William Clark prior to and after their western expedition. Fincastle was named the county seat in 1772, when the original borders of Botetourt County stretched to the Mississippi River. 
Still the acting county seat, the Historic Courthouse in Fincastle is home to genealogical documents that draw visitors from around the country. There is a self-guided walking tour that leads visitors to many of the town homes and buildings, some dating back to the late 1700s and early to mid 1800s.Travelers to the area can stay in bed and breakfasts located in the historic area. This allows visitors to sit back and relax, enjoy the simple comforts of home with a mix of southern conversation. Visit the local pizzeria, Leonardo's Pizza and Subs for lunch or dinner, before stopping in at the Heritage Family Market for fresh deli meats and cheeses.
Take the virtual walking tour.
SOURCE: Virginia is for Lovers