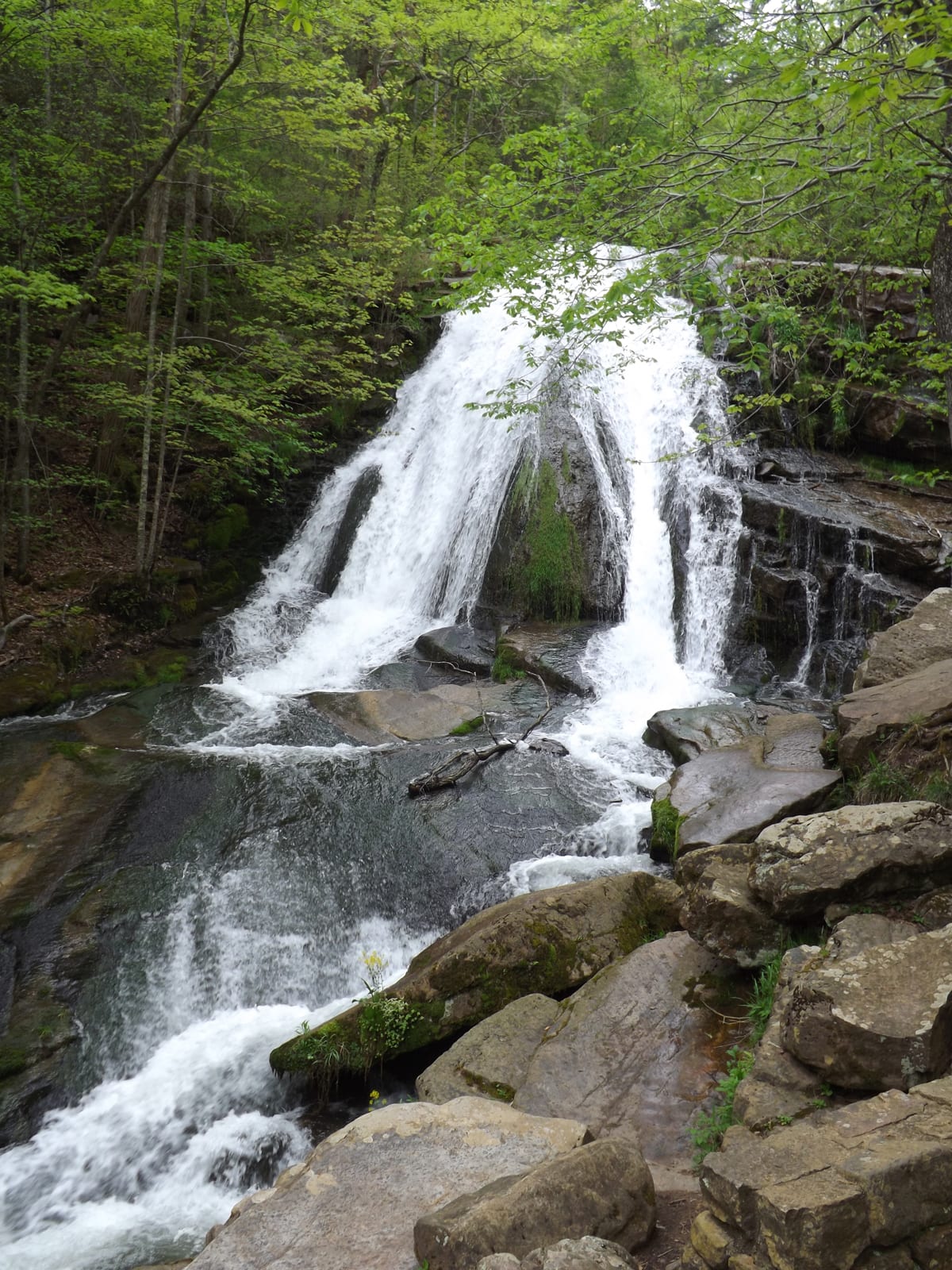 Looking for a fun hike that features a natural water slide? Roaring Run falls and Furnace Trail is an excellent hiking trail for the whole family. The easy, well-marked trail begins at an historic iron furnace and winds back and forth along the Roaring Run stream. You will pass rock walls, cascading water, and cross five footbridges before ending at beautiful Roaring Run Falls.
Two trails lead to the falls creating a 1.5 mile loop trail. Most visitors use the Streamside Trail on their way up to the falls and return on the Woodland Trail. On the streamside trail, hikers are treated to rustic stone bridges, sheer rock faces and the sound of tumbling water as they walk alongside Roaring Run Creek up to the falls. The trail junctures with the Woodland Trail just shy of Roaring Run Falls. A short, 1/10 mile spur trail leads to the falls. The woodland trail travels through the forest, passing a scenic overlook and the iron furnace before returning to the picnic area. Both trails are easy with relatively little elevation gain.
Directions: From Eagle Rock, VA take US 220 north and turn left on Craig Creek Road (SR 615). Continue for 5.5 miles. Turn right on Roaring Run Road (SR 621). Travel one mile to entrance of Roaring Run Day Use Area.
Difficulty: Easy
Trail Length: 1.40 miles
Elevation: 1200 to 1300 feet
SOURCE: http://www.visitbotetourt.com/locations/roaring-run-falls/