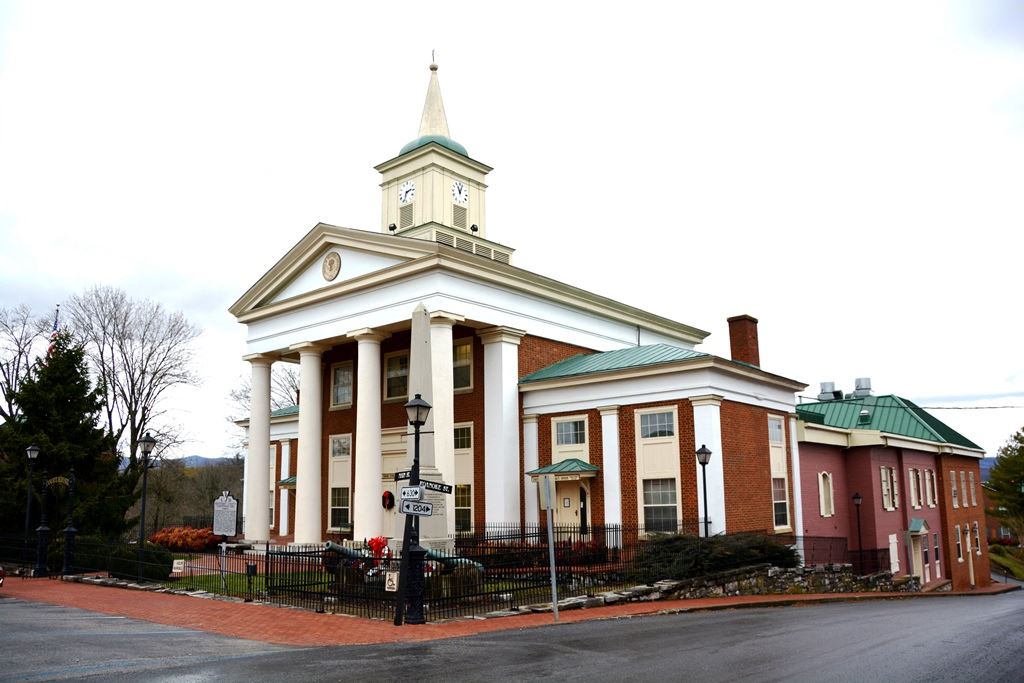 Location: 1 West Main Street / Roanoke Street
Built: 1972 – 1974
Style: Modern Colonial
Architect: Hinnant, Addison and Hinnant of Lexington
Contractor: Montgomery Construction Company
Description: The building faces south and is a two story red colored brick and concrete structure. The building is located on landscaped grounds in the center of Fincastle. The south front has a large portico with four white colored columns rising to a pediment at the roof line. There are east and west wings. On the center of the roof is a square white colored cupola with a clock ad spite at the top. In the interior, the courtroom is located on the second story. The building houses the County Circuit Court of the 25th Judicial Circuit. On the west side of the courthouse are the Old Jail, Old District Courts Building and Extension Building.