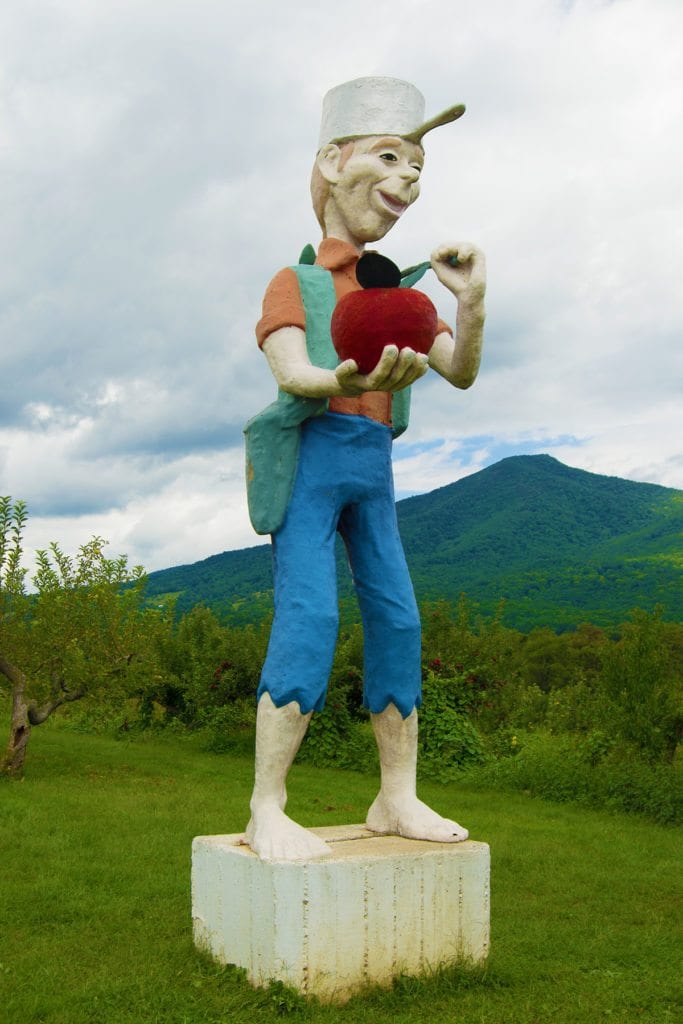 Johnson's Orchards
2122 Sheep Creek Road
Bedford, VA 24523
540.586.3707
Email: appleseed@earthlink.net
Website: www.johnsonsorchards.com
This farm has 200-plus acres with more than 7,000 apple trees of 200 different varieties. Several hundred peach, nectarine, and damson trees, as well as pumpkins in the fall, are also available. Facilities include modern restrooms, a log cabin, a pavilion for picnicking with a 15-foot Johnny Appleseed, a replica of an old store that houses a restored 1939 Chevrolet and a 1979 F-150 Ford, and many trails in the orchard for walking. Group and student tours available.
SOURCE: visitbedford.com