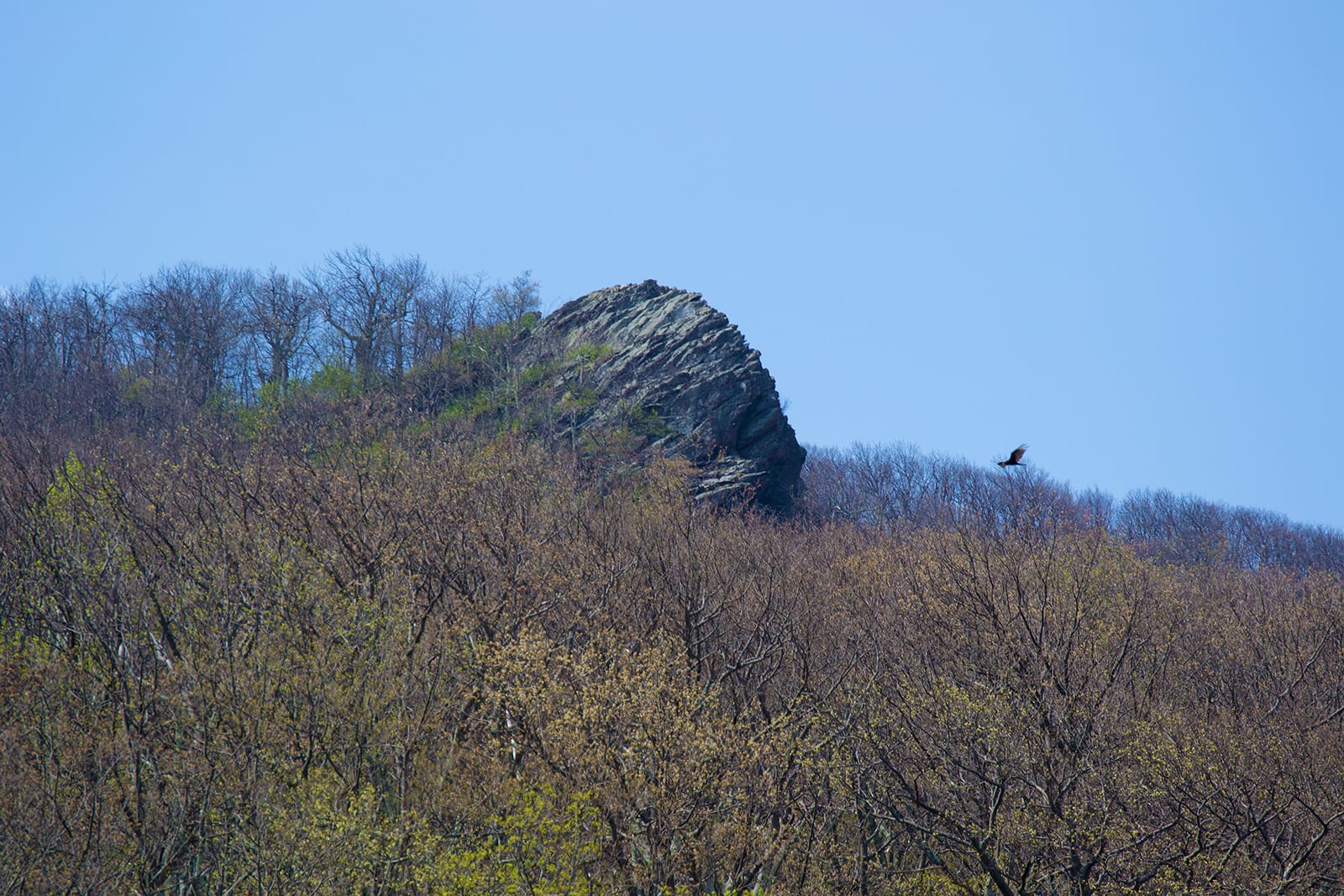 Humpback Rock is a massive greenstone outcrop near the peak of Humpback Mountain with a summit elevation of 3,080 feet (940 m). The rock is so named for the visual effect of a "hump" it creates on the western face of the mountain. Humpback Rock, along with a well maintained trail and visitors' center, is located in the Blue Ridge Mountains near Waynesboro in Augusta County and Nelson County.
Located six miles (10 km) south of the northern entrance to the Blue Ridge Parkway, Humpback Rock stands out from many other mountain summits in the Blue Ridge due to its exposed rocky summit, in contrast to the heavily vegetated peaks of surrounding mountains.
As is the case for most of the surrounding mountains, such as Old Rag Mountain, Humpback Rock is underlain by an enormous granite formation, created during the Grenville Orogeny on the ocean floor about a billion years ago. About 400 million years after the Grenville Orogeny during the Catoctin Formation, basaltic magma was deposited, forming a layer of greenstone over the granite. Over time, sand and rock sedimented on the ocean floor forming quartzite and sandstone deposits. Finally sedimentation of shells and skeletons of foraminifera resulted in deposition of a layer of limestone. Approximately 700 million years after the Grenville Oregny, the Iapetus Ocean began to close resulting in the Alleghenian Orogeny where slabs of granite and rock were transported westward and eventually thrust up over the limestone bed around it, forming Humpback Rock and the Blue Ridge Mountains.