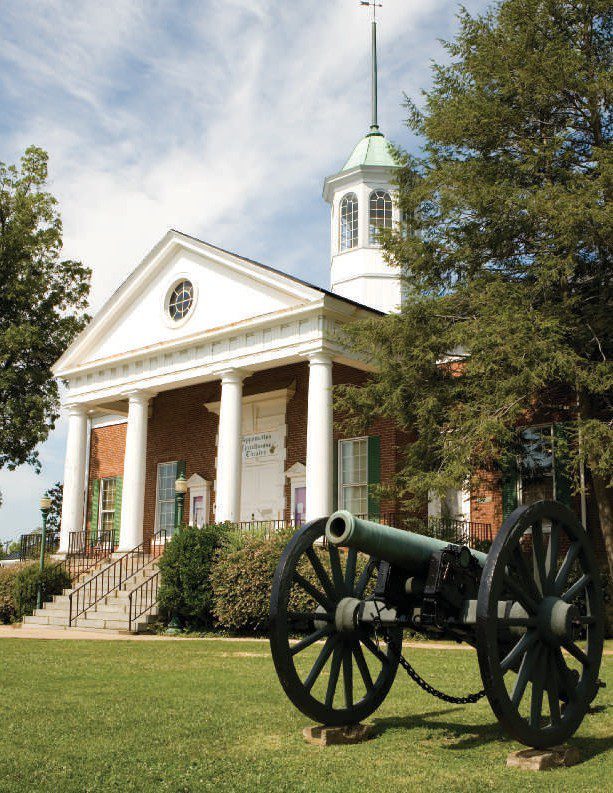 Location: 297 Court Street / Virginia Avenue
Built: 1892– 1893
Style: Greek Revival
Architect: Hancock and Hardy
Contractor: Hancock and Hardy
Description: The building faces east and is a one story red colored brick structure. The east front has a large portico supported by four large white columns with the pediment having a round window. The building has a rough stone foundation. On the center of the roof is an octagonal white colored wood cupola with green colored roof.