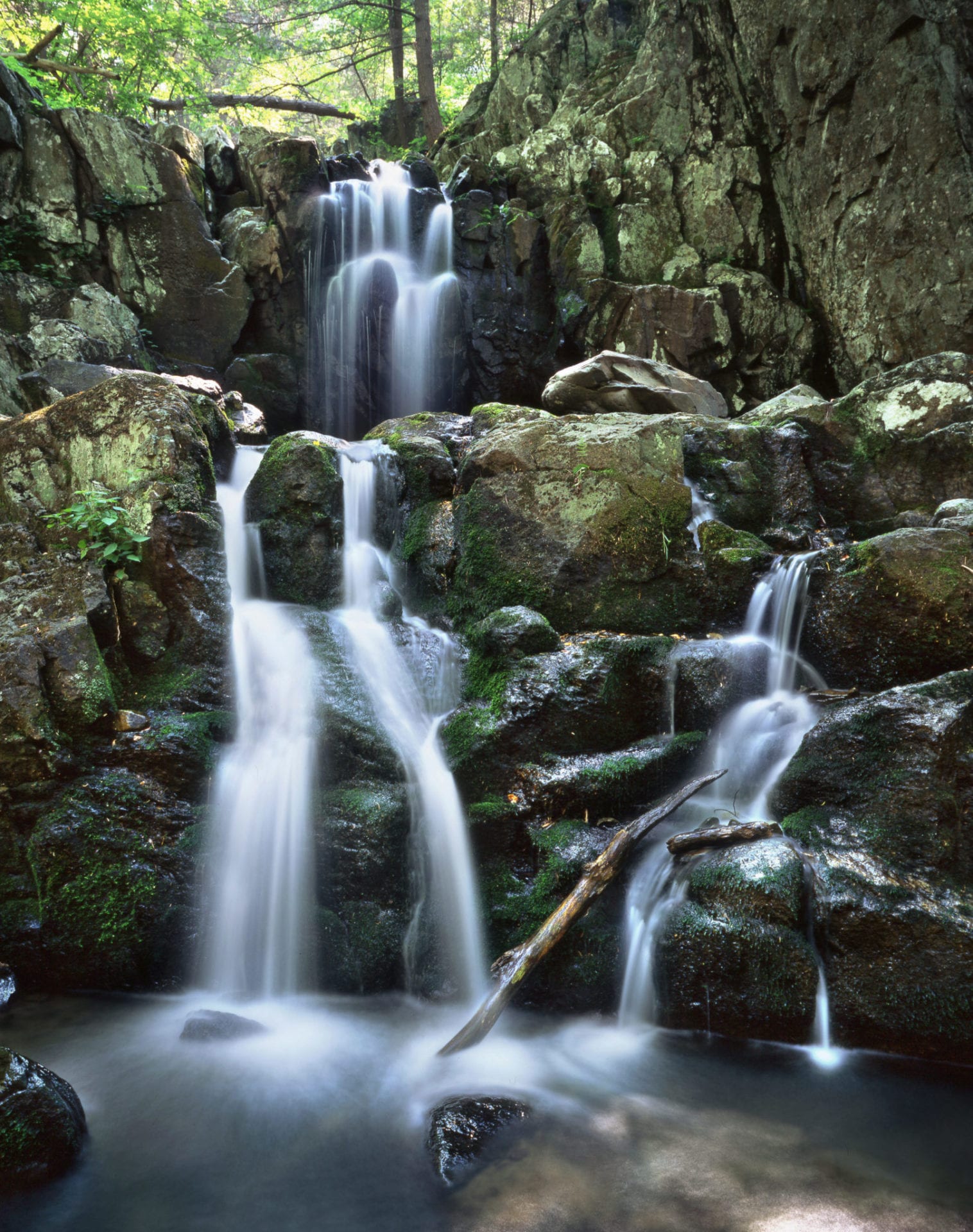 Doyles River Falls Trailhead is located in the South District at mile 81.1 on Skyline Drive. Here you will find the beginning of the Upper and Lower Doyles River Falls hike and the Doyles River Falls and Jones Run Falls hike.
At Doyles River you can play in the woods and in the water. Hike to a remote camping site, and fall asleep to the sounds of the nighttime forest. Look for squirrels and salamanders, and listen for owls, songbirds, and wood frogs. Capture the beauty of the forest on your camera: wildflowers, mushrooms, and the waterfalls and cascades of Doyles River and Jones Run. The deep pools are perfect for wading, and the tumbling water is great for fishing. Generations of people have escaped hectic lifestyles for the relaxation and rejuvenation that comes from the natural therapy of playing in Shenandoah National Park.
The tree-shaded streams of the Park provide perfect habitat for native brook trout. Trout need cool, clean water that is well oxygenated from running over rocks and riffles. All of Shenandoah's streams are open to catch-and-release fishing, and some are open for harvest. Check current Park regulations. A valid state fishing license is required.
Get away from the paved world by camping in Shenandoah's backcountry. Backcountry camping immerses you in nature, challenges your body, and refreshes your mind. If you have the right equipment and a free backcountry camping permit, you can camp almost anywhere in the Park. Talk to a Ranger to learn more about backcountry camping.