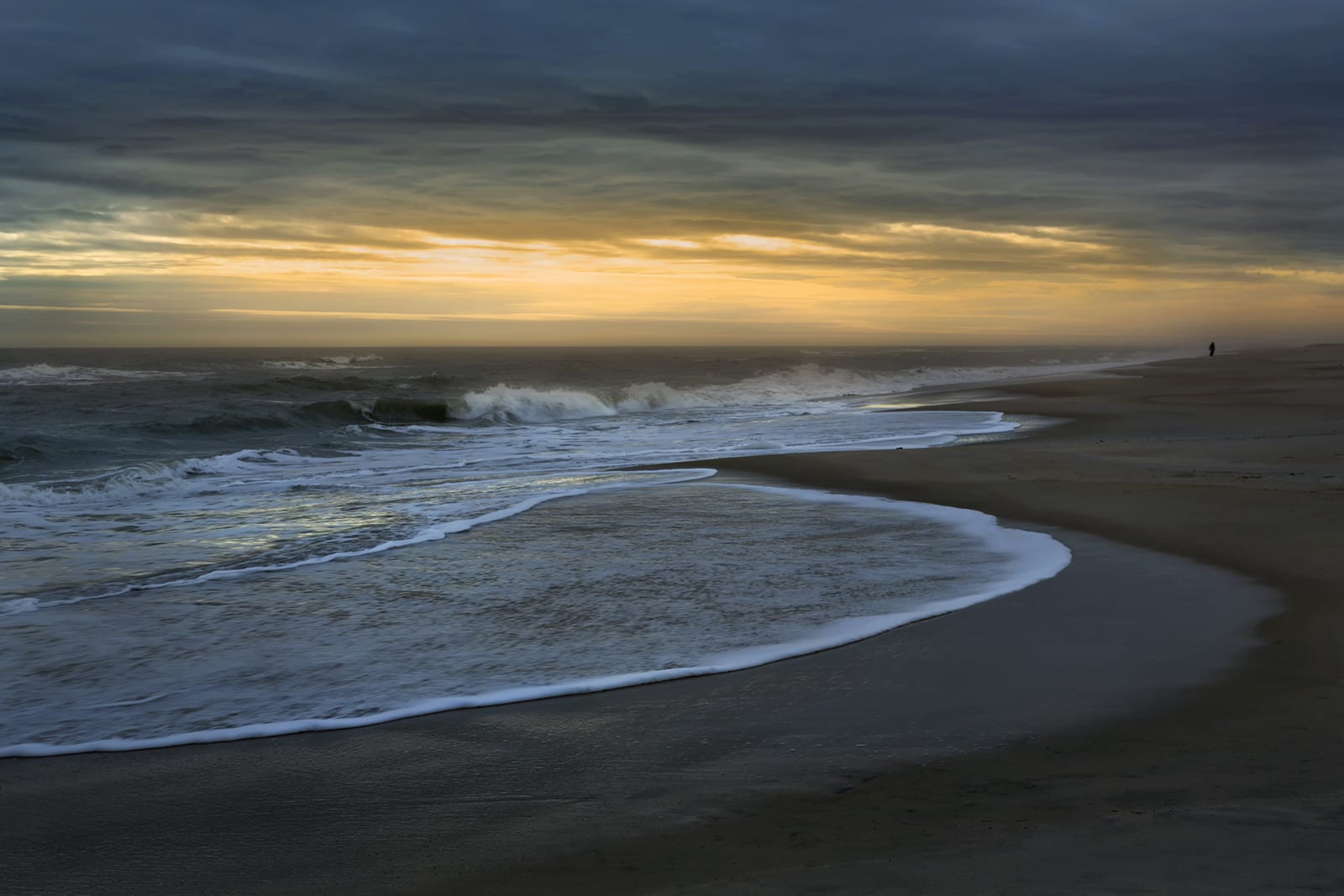 Points of Interest
We encourage you to start your visit at the Herbert H. Bateman Educational and Administrative Center. There are a variety of exhibits, displays, brochures and wildlife-oriented programs. Refuge staff and volunteers are available to answer questions and help plan activities.
Videos are shown by request daily in the visitor center auditorium, and programs on a variety of topics are offered during the summer. Inquire at the information desk for further details. The gift shop, with a selection of books, clothing items, and jewelry, is located in the refuge visitor center and is run by the Chincoteague Natural History Association.
The Herbert H. Bateman Educational and Administrative Center is open 7 days a week. Address: 8231 Beach Road, Chincoteague Island, VA 23336. Telephone: 757.336.6122
Assateague Lighthouse
In 1833, the first Assateague Lighthouse was constructed to warn ocean travelers of the dangerous shoals offshore. Construction on a taller, more powerfully illuminated brick lighthouse began in 1860 but was delayed by the Civil War. After the war, work resumed and the lighthouse was completed in 1867. The light was also upgraded that year, to a first order Fresnel lens. In 1891, a separate oil storage building was built, and a new assistant keeper's house was constructed in 1910. In 1929, the keeper staff was reduced. In 1933, the lighthouse's oil lamps were replaced by an electric lamp, and the original keeper's house was removed.
Today the 1910 assistant keeper's house is used as seasonal staff residence. The oil storage building is used as an art gallery during summer months. In 2004, the U.S. Coast Guard transferred ownership of the lighthouse to the U.S. Fish and Wildlife Service. While the U.S. Coast Guard maintains the light as an active navigational aid, Chincoteague National Wildlife Refuge is responsible for preserving the lighthouse. The Assateague Island lighthouse is listed on the Virginia Historic Register. In 2008, restoration of the lighthouse began to preserve this historic treasure. Extensive work was done including repairs to the gallery deck so that visitors can safely enjoy the view from the top of the lighthouse and a new paint job that can be enjoyed while admiring the building from the ground.
Recreational Beach
Some of the most gorgeous beaches found on the Atlantic Coast are located here at Chincoteague National Wildlife Refuge. The white sandy beaches of this windswept barrier island are a major reason for visitors to flock to this area. For beach lovers, there are many miles of seashore to enjoy, including a recreational beach, wild beach and the Toms Cove Hook, also referred to as the Over-sand Vehicle Zone (OSV).
SOURCE: U.S. Fish & Wildlife Service