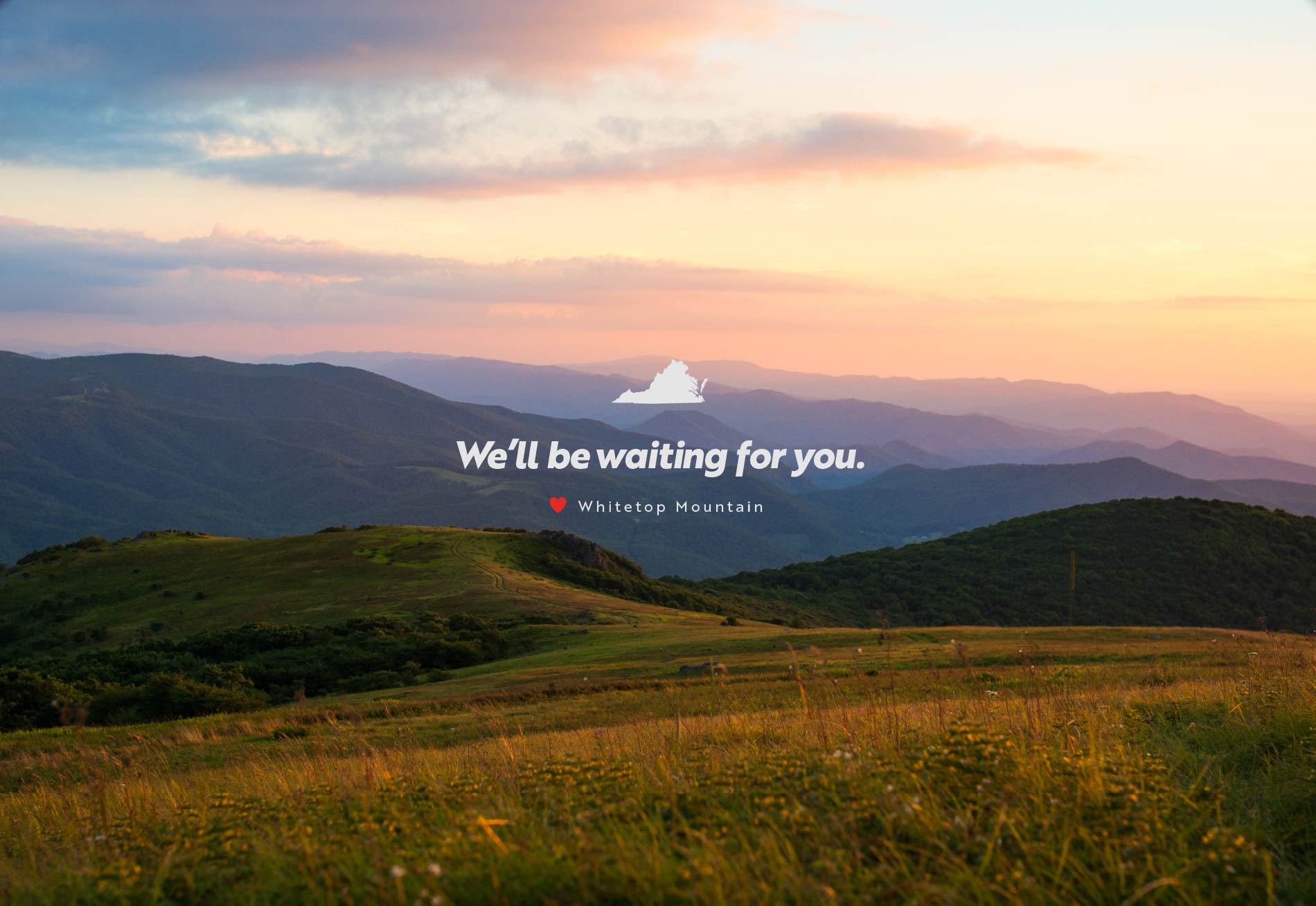 The COVID-19 public health emergency is having a devastating and heartbreaking impact on the tourism industry in Virginia. Since people are not traveling right now, Virginia Tourism Corporation (VTC) has had to quickly adapt to the situation by creating new ways to market travel. Although we are distancing from each other because of the current situation, we can still position Virginia as the place to travel– whether through virtual experiences or dreaming and planning of a future trip.
VTC created the "We'll Be Waiting" campaign to meet our travelers where they are and provide a sense of calm and comfort. By featuring beautiful, scenic visuals of our attractions and destinations, we are providing inspirational and invitational message that Virginia's incredible travel experiences will still be here whenever they are ready to travel again.
The VTC website and social media channels have become a hub of information for travelers and citizens as the situation evolves. That includes showcasing virtual ways people can visit from their homes and information to support our local restaurants, wineries, breweries, and other businesses who are struggling right now. Our content has included virtual tours and educational opportunities for exploration from home, launching the Virginia is for Restaurant Lovers Takeout Week to support the restaurant industry and Virginia Farmers' Market Week to encourage people to shop at their local farmers' markets. 
We also took this year's National Travel and Tourism Week to honor the spirit of travel by pushing out themed content to support all the diverse sectors of the tourism industry, including historic attractions, outdoor recreation, restaurants, small towns and more. The week culminated with the Great Virginia Oyster Roast, a virtual celebration of everything that makes Virginia so special.
Travel in Virginia is about doing the things you love with the people you love most. And for now, that means sharing what we love about Virginia from a distance. But we look forward to the day when travelers can visit again – and Virginia will be here when they're ready. 
For more of VTC's online experiences, visit virginia.org.