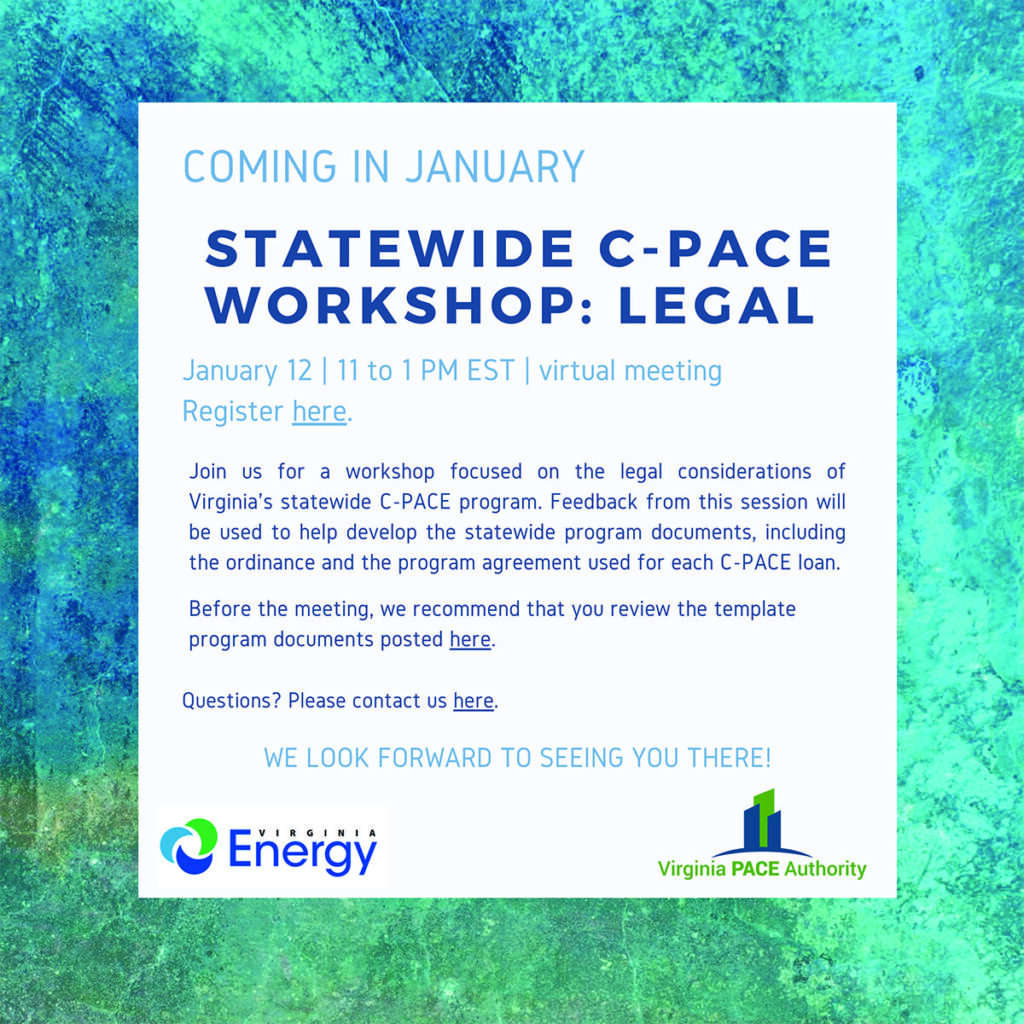 In December of 2021 the Virginia Department of Energy (Virginia Energy) announced the selection of the Virginia PACE Authority (VPA) to design and administer a statewide program for participating localities known as Commercial Property Assessed Energy (C-PACE). C-PACE is a voluntary program where loans are provided by private lenders to building owners wishing to improve the energy efficiency of their assets. C-PACE does not require a local government to issue bonds or add debt.  Benefits to local governments include creating high-wage jobs, community revitalization, and retaining and attracting businesses.
Commercial Property Assessed Clean Energy, or C-PACE, is voluntary for building owners, and loans are provided by private capital providers and lenders–so starting a C-PACE program does not require a local government to issue bonds or add debt.
To start a program, counties must pass an enabling ordinance, as established in 2015 by Virginia State Code (§15.2–958.3). The C-PACE loan security is established through a special assessment lien on the property.  The property owner repays the special assessment on the property tax bill.  Most of the day-to-day operations of a C-PACE program can be undertaken by the new statewide authority.
Virginia Energy and VPA will be conducting an online workshop on January 12 from 11 am – 1 pm focused for stakeholders (including interested counties) focused on the legal considerations of the program (such as program documents, local ordinance drafting, and program agreements used for each C-PACE loan. See this flyer for more information, and you can register here.