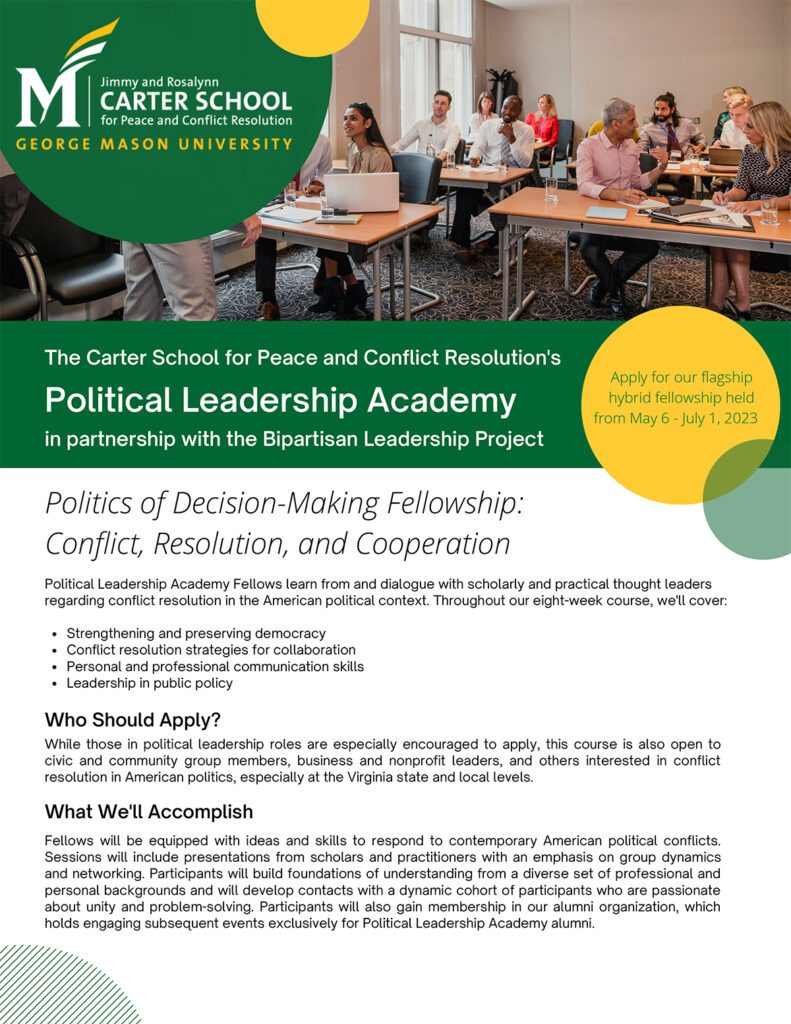 The Political Leadership Academy (PLA) was founded through a partnership between George Mason University's Jimmy and Rosalynn Carter School for Peace and Conflict Resolution and the Bipartisan Leadership Project in early 2020. It was founded with the understanding that persistent and seemingly intractable conflict has become a visible hallmark of the American political system.
VACo's Jeremy Bennett is excited to learn more about how to develop effective and peaceful political relationships, processes, and governance.
"At VACo, we are encouraged to pursue educational and professional development opportunities," Bennett said. "I'm excited to learn more about how to improve my leadership, communications, and collaborative conflict resolution skills that are essential for anyone working in Virginia state and local politics. I'm also looking forward to meeting and developing relationships with other fellows who are passionate about civility in politics."
For more information on the Political Leadership Academy – visit https://pla.carterschool.gmu.edu.