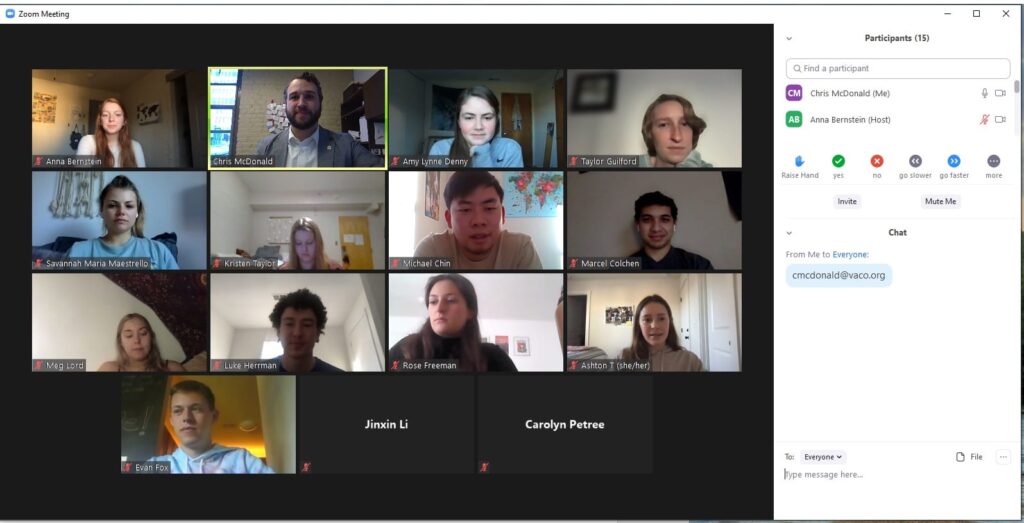 VACo Director of Government Relations, Chris McDonald, was recently invited to deliver a guest lecture to a Virginia Tech Policy Implementation class. The class is a part of the Environmental Policy and Planning major at Virginia Tech and features approximately 20 students who plan to embark on careers in public policy and government.
Chris spent over an hour with the students, speaking at length about his role at VACo and experience working with local governments, the General Assembly, state agencies, and the Governor's office. Specifically, he discussed how policy – especially environmental policy – is crafted and then actually implemented, highlighting the practical realities and challenges he faces, lessons learned over his career, and examples of both good and bad policy that we all live with today.
The students in the class were an exceptionally bright group, and we look forward to one day working with many of them here in the capitol.
VACo Contact: Chris McDonald, Esq.