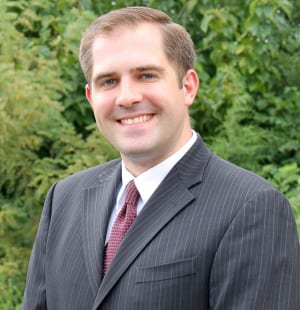 The Virginia Association of Counties is pleased to announce that Jeremy R. Bennett will join the team on November 16 as Director of Intergovernmental Affairs. Bennett comes to VACo after serving as Government Relations Specialist at the Virginia School Boards Association (VSBA). He also previously worked in Congress for Representative Don Beyer (VA-08), Representative Dan Maffei (NY-24), and Representative Kathy Hochul (NY-26).
"Jeremy brings outstanding federal government experience, having worked for several U.S. Representatives," VACo Executive Director Dean Lynch said. "He also recently gained valuable local government experience working with Virginia's school boards. With the General Assembly around the corner, we're excited to have Jeremy on board. He gives our members another talented advocate fighting for their interests."
In his role at the VSBA, Bennett represented the legislative interests of the organization in the General Assembly and Congress, including direct lobbying of legislators, testifying, and tracking and advocating on more than 300 bills per session.
"I am thrilled and honored to have been selected for this position and look forward to advancing the interests of Virginia's Counties to help serve the citizens of the Commonwealth," Bennett said.
Bennett graduated with honors from Colgate University with a Bachelor of Arts in History. Bennett enjoys visiting communities and historic sites across the state and spending his free time in the great outdoors.