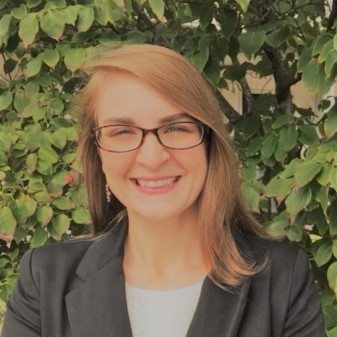 The Virginia Association of Counties is pleased to announce the hiring of Angela Inglett as Director of Program Development. Inglett will join the VACo Team on January 3. She previously served as Legislative Assistant in U.S. Congressman Bob Goodlatte's Office (VA-06).
"We anticipate Angela filling a vital dual role with the Association," VACo Executive Director Dean Lynch said. "Angela brings congressional experience in policy development, and we anticipate her strengthening and enhancing our education efforts and coordination for Virginia's Counties. I'm very excited to have Angela join our team."
In her role as Legislative Assistant, Inglett developed legislative strategies, independently spearheaded policy initiatives, crafted problem-solving negotiations, and conducted extensive policy research projects. Prior to that, she served as a Senior Legislative Correspondent for Representative Goodlatte. She managed policy relating to veterans' affairs, the United States Postal Service, government reform, and labor and the economy.
"I am very excited to be joining the VACo team," Inglett said. "VACo has a long history of excellent representation on behalf of Virginia's counties, and I am honored to be given the opportunity to advance the organization's education and advocacy goals."
Inglett graduated from Liberty University with a bachelor's degree in political science and government.