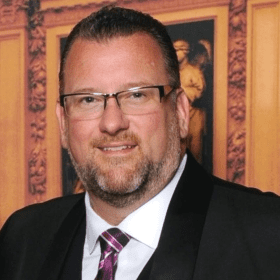 Q1. In addition to serving on the Isle of Wight County Board of Supervisors, you're the pastor of a large church that has grown significantly during your tenure.  What made you decide to serve your community in an elected capacity in addition to your ministry?
William McCarty: Several years ago, I observed that there was a great disconnect within our own community between citizens and the local government. I decided to run for the Board because I knew I would be able to bring a trustworthy and transparent voice to our County's governing body. The Board, at that time, had become a rubber-stamping board where they would open their agenda packets the night of meetings and approved anything presented to them by staff. I wanted to and have brought strong leadership to the Board and created a community partnership for citizens to participate in local government.
Q2. You've made community engagement a priority in your time in office.  What methods have you found to be the most effective in fostering dialogue between community members and county government?
WM: Showing up matters. Whether it is showing up to community gatherings, civic group meetings, association meetings, Ruritan Club meetings, or something else, it is important that we don't lose sight of what is important to the people we represent. For me, standing in the local grocery store, gas station, restaurant, car wash for a few extra minutes have been a great way to communicate with citizens. My cell phone is published, office is open and this, while very busy at times, has made our county government more accessible.
Q3. Your master's degree in counseling includes a focus on trauma and addiction.  There is a lot of interest among researchers and policymakers in the long-lasting effects of adverse childhood experiences and how individuals can be supported in overcoming difficult life events.  What do you think are the best ways to help communities address the effects of trauma and build resilience?
WM: It is hard to understand trauma if you haven't experienced some form of it in your own life, but having opportunities for those affected to share their stories and the barriers they've faced is the first place to start in terms of crafting policy. We have to understand the problem before we can develop an effective solution.
Q4. In your view, what are the greatest challenges and opportunities facing Isle of Wight County in the next ten years?
WM: The greatest challenge facing our families heading into the future is our school system. We have to make sure that our children are equipped with a top-tier education in safe schools. Keeping taxes low and reducing regulations so small businesses can thrive will create high-paying careers for those students to stay in our community once they graduate. Keeping Isle of Wight County one of the safest places to live and raise a family is a top priority for our future success.
Q5. What are the "must-do" activities for a first-time visitor to Isle of Wight County?
WM: Our historic areas are second to none, whether you visit historic downtown Smithfield or Fort Huger and Fort Boykin, Historic Nike Park or walk the Windsor Castle Park, visit the numerous local restaurants and experience great seafood and specialty bakery items, there are treats to be enjoyed all throughout our great County. We would love folks to come out to the 25th Annual Isle of Wight County Fair from September 12th – 15th at 21311 Courthouse Hwy in Windsor VA. Isle of Wight County is also listed on the National Registry for Historic Places with three distinct designations.
VACo Contact: Katie Boyle