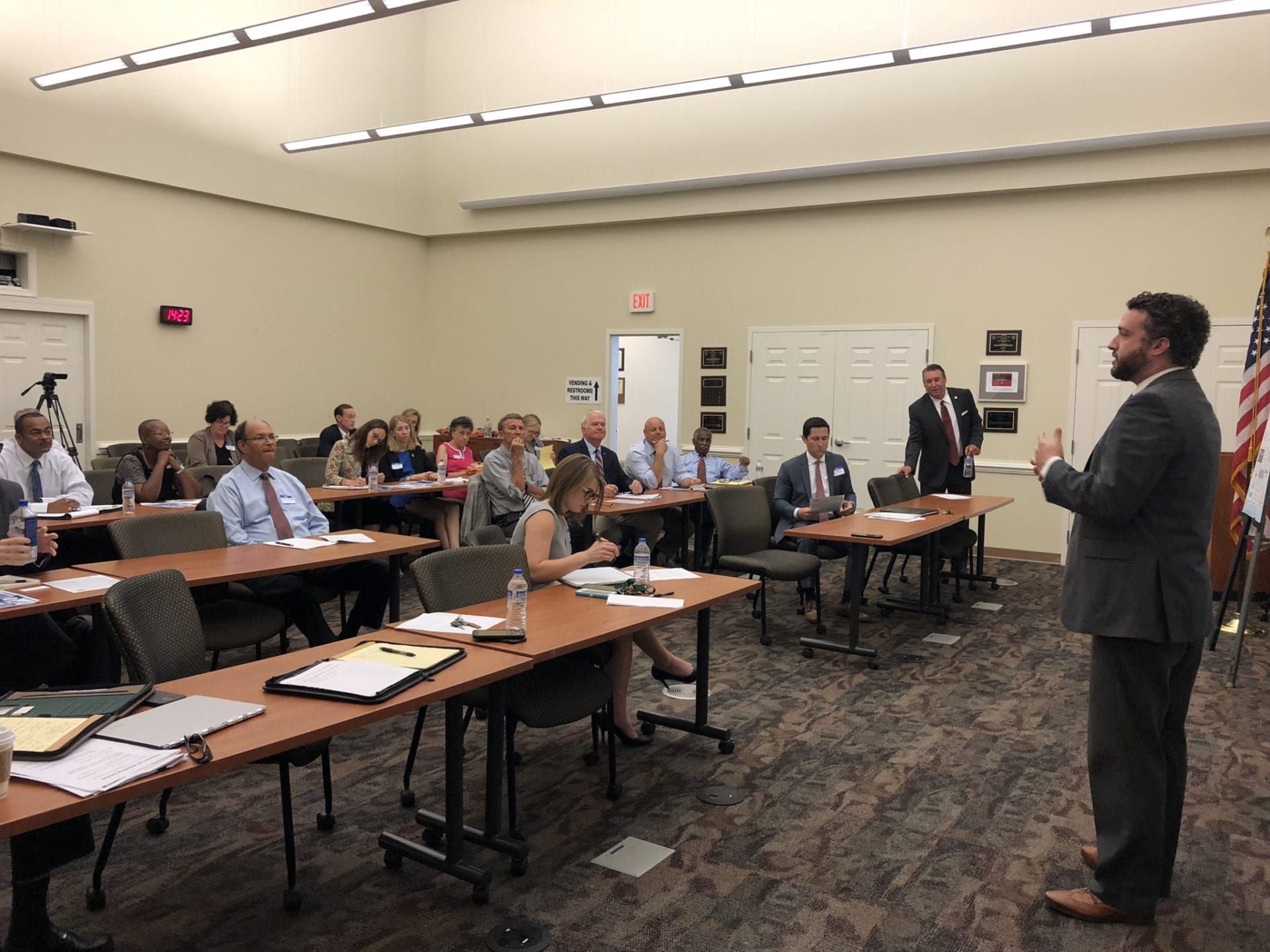 Close to 30 county officials met at the Hanover County Emergency Communications Office on the afternoon August 8.
Laura Fornash, Sr. VP, State Government Relations with McGuireWoods Consulting and Former Virginia Secretary of Education, provided a one-page list of resources for counties addressing school safety. She also described the work of the Chesterfield County School Safety Taskforce, which she co-chairs with Virginia Secretary of Public Safety and Homeland Security Brian Moran. The purpose of the taskforce is to evaluate current protocols and best practices to ensure that Chesterfield is providing a safe, supportive and nurturing learning environment for all students, staff and administrators. In addition to examining safety and security, the taskforce is exploring the provision of mental health services for students.
Fornash identified three outstanding issues she believes will be brought before the General Assembly. The first is the provision of school resource officers (SROs). Currently 53 percent of Virginia schools employ SROs. While this is above the national average of 42 percent, there may be a push to increase the number of SROs in the state. The second issue revolves around providing mental health support services as a means of prevention. Lastly, some school systems may seek to authorize existing personnel to carry firearms.
Attendees also discussed other top issues and priorities including transit and road funding, the need for access to internet in unserved areas, the historic decline in state aid for K-12 education funding, and the impact of the opioid crisis on communities and county services.
VACo Contact: Joe Lerch, AICP