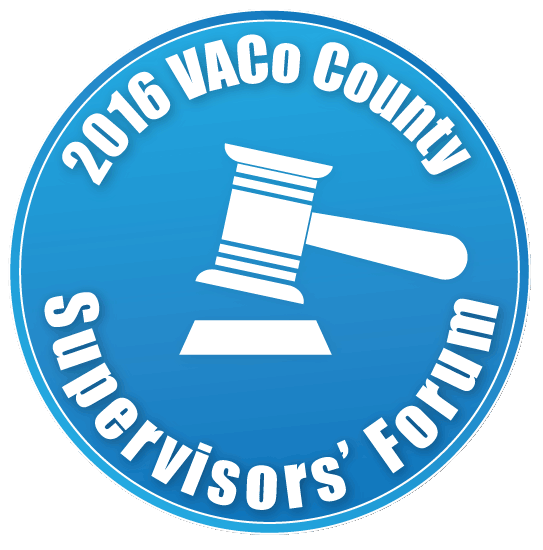 Registration Form
Register Online
Preliminary Agenda
Richmond Marriott Short Pump
VACo Supervisors' Forum is here! Starting Friday evening, January 8 through noon on Sunday, January 10, newly elected and incumbent supervisors, along with county administrators, will gather for a crash course in topics they will face while in office.
Attendees will hear from area experts, including state representatives and peers. It's the perfect introduction to the role of a supervisor and what VACo does for Virginia's counties. It is also an opportunity to meet new folks and foster new partnerships across the state.
There is still time to register by filling out our registration form and faxing it to 804.788.6652. The cost is $295 for attendees, which includes materials, training and meals, or $150 for guests for meals only. Lodging costs are not covered in the registration fee. Room reservations can be made by contacting Richmond Marriott Short Pump directly at 804.965.9500.
This program is only offered every two years, so make sure not to let this opportunity pass! Whether you are newly elected or long time supervisor, consider bringing other Board members for a weekend of education.
VACo Contacts: Larry Land, CAE | Amy V. Sales, CMP