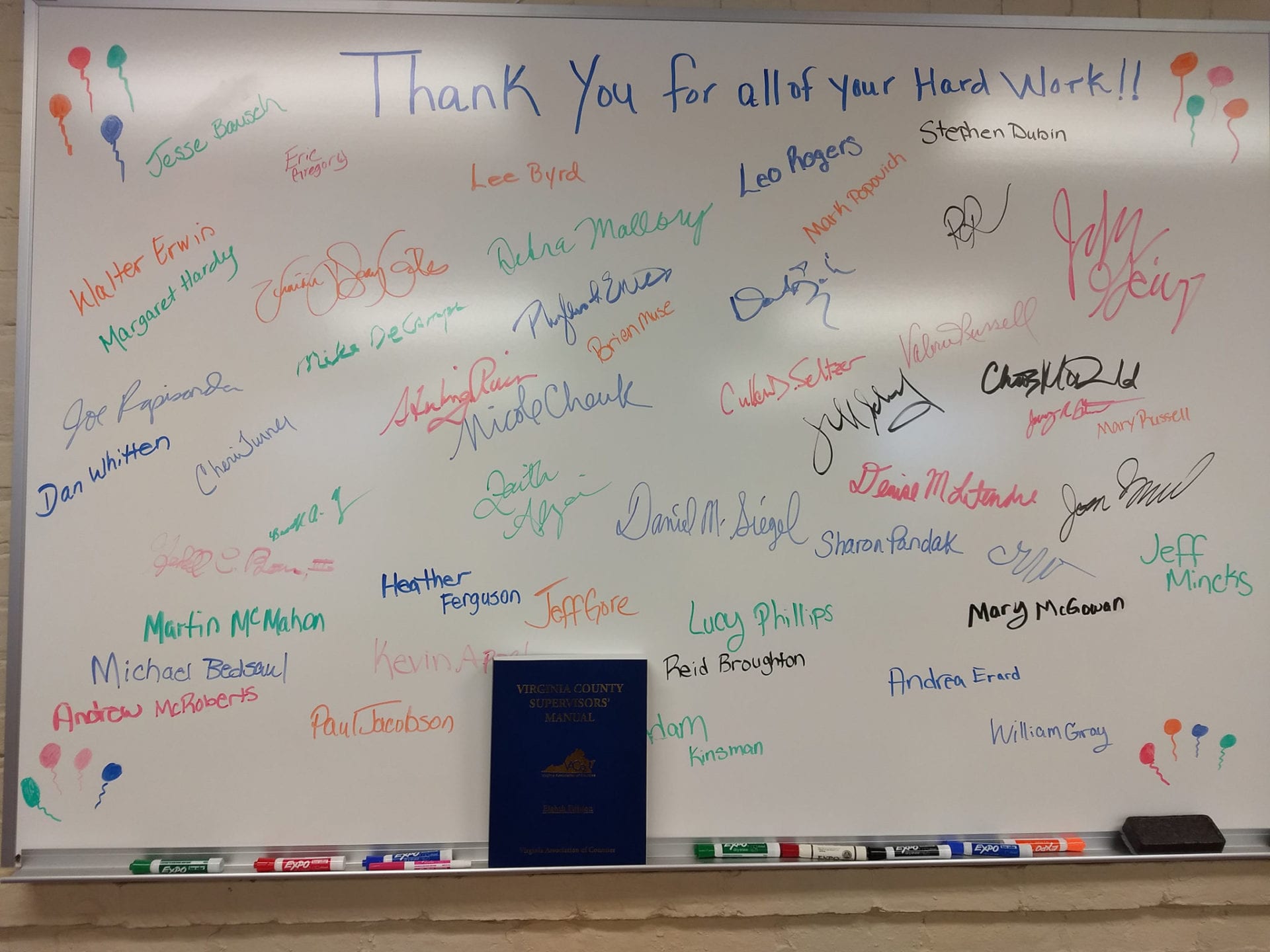 A celebration honoring the 45 contributors to the 2019 edition of the Virginia County Supervisors Manual took place in the training center of VACo's headquarters on June 5. "We had a great turnout, and we wanted to properly thank them for their contribution to this great resource for local officials," said Phyllis Errico, VACo General Counsel.
"We wanted to thank each and every contributor in person for the outstanding work on this publication," said Dean Lynch, VACo Executive Director. "We bring copies to every regional meeting and VACo event, and they are just selling like hotcakes."
The 2019 VACo Virginia County Supervisors Manual was the result of a partnership with the law firm of Sands Anderson, which also worked on the 2006 version of the Supervisors Manual.
"The commitment of the Sands Anderson team to this project was second to none, they have the expertise and commitment to local government and were great partners in this project," Errico said.
In addition to VACo and Sands Anderson, over 20 local government attorneys from jurisdictions throughout the Commonwealth contributed their time and expertise to the manual. The manual's contributors were recently honored by the Local Government Attorneys of Virginia who awarded the coveted Special Projects Award to each contributor.
The Manuals are available for sale at each VACo event and online.
VACo Contact: Phyllis Errico, Esq., CAE