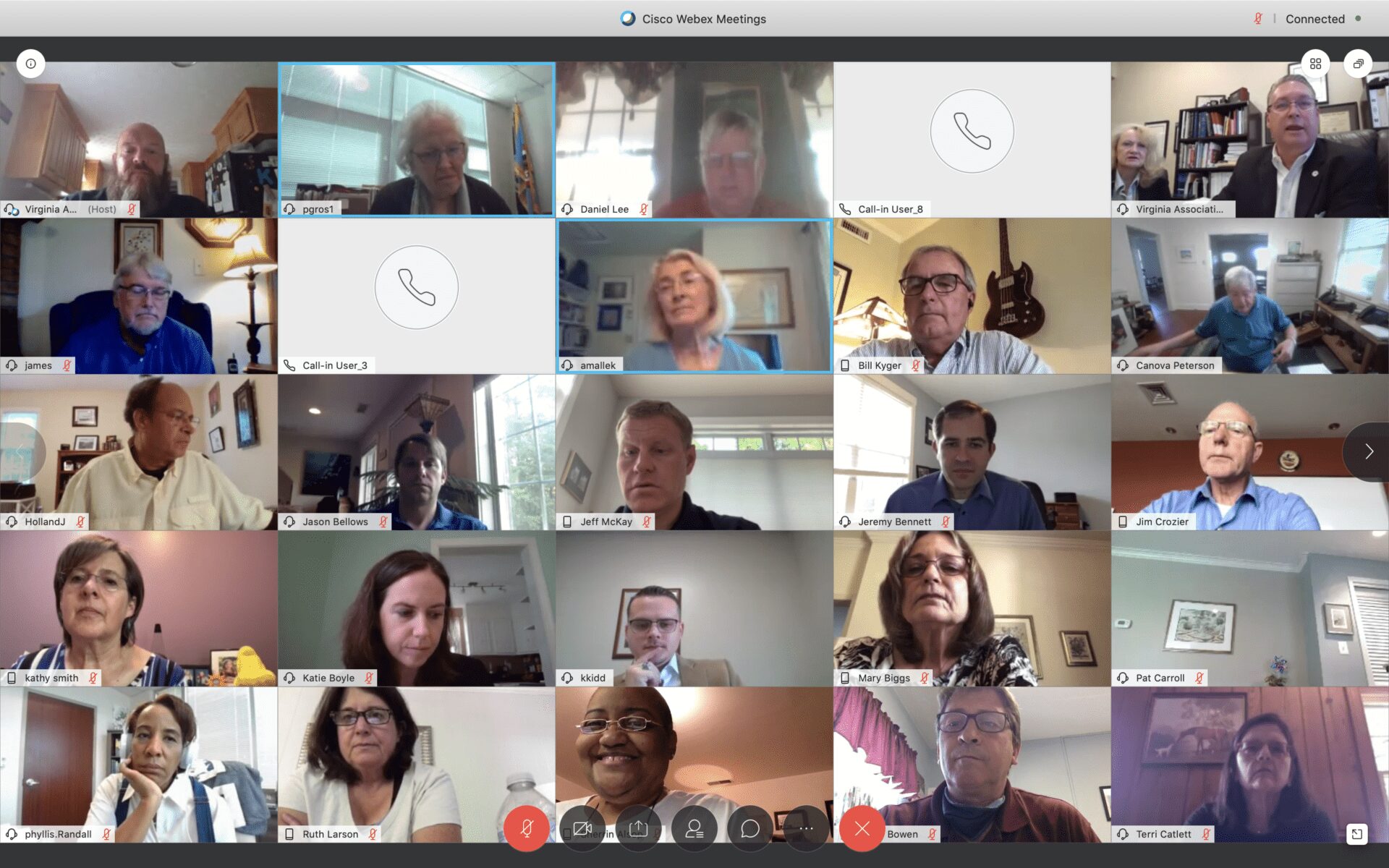 Members of the VACo Board of Directors gathered around their computers on May 15 for the first-ever meeting by teleconference. It wasn't an ideal situation but the meeting went off without a hitch and the business of VACo was conducted. 
Discussions ran the gamut from VACo operations to legislative issues to future events to how counties are working through the pandemic. 
The Board also informally recognized VACo Director of Member Services Carol Cameron, who will be retiring at the end of June. Carol has been an integral part of the VACo Team since 2006. The Board shared stories about Carol's work ethic, graphic design prowess and knack for getting things done. Carol will be dearly missed.  
Thank you to all the diverse leaders who every day work to keep us safe and moving forward. We appreciate your efforts! 
VACo Board of Directors will next convene in August at the Summer Meeting.