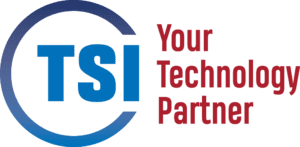 TSI is distinguished in the industry by our personal contact strategy. When you contact us, you talk to a real person on our support team and they "own" the issue until resolved. We are further noted for our quality products and industry leading, budget friendly pricing strategies. These qualities provide a value-added package to our clients.
Our core business strengths are:
Managed Technology Services | Cyber Security Planning and Protection | Voice Over Internet Protocol Solutions
Managed Technology Services
Our service model, performed by our engineering and support teams, is built upon structured planning, quality installation and industry-leading tools to monitor client infrastructure systems and functions. Our 24/7 network monitoring service allows us to detect and resolve matters before they escalate and result in downtime, data loss, or costly repair issues.
While we monitor day-to-day operations and resolve issues, we also perform periodic onsite analysis of your entire infrastructure for its performance against established goals and objectives. This review allows us to assess whether you are achieving the desired level of performance, and organizational productivity. We can also help with planning and budgeting to meet short-, near-, and long-term goals and objectives.
TSI's network engineering capability creates efficient and secure architectures which form the backbone of an organization's information management infrastructure. Our network engineers design system configurations, user-specific policies, security access controls, direct installation and testing, and monitor performance.
TSI's Data Center provides cloud-based services for our clients. The Data Center centralizes our client's IT operations and equipment, as well as storing and managing information along with providing security and data backup. The TSI Data Center services regional, national, and international organizations.
Cyber Security Planning and Protection
TSI employs industry-leading Security Information Event Management (SIEM) tools to monitor the security posture of the network infrastructure. These tools are employed throughout the network and data center to protect as well as screen for and detect security-relevant events.
Regular vulnerability scanning to identify assets at risk
Results analysis that combines the latest threat intelligence with a deep understanding of your critical assets to develop an accurate list your current vulnerabilities
Risk-based remediation advice and recommendations to limit exposure
Voice Over Internet Protocol Solutions
TSI is partnered with 3CX to offer Voice over Internet Protocol (VoIP) phone system solutions. We have installed 3CX-based phone systems for over dozens of clients from small businesses to large government organizations with several thousand phones.
CONTACT | Tim Jackson | tim.jackson@tsiva.com | 703.596.0022