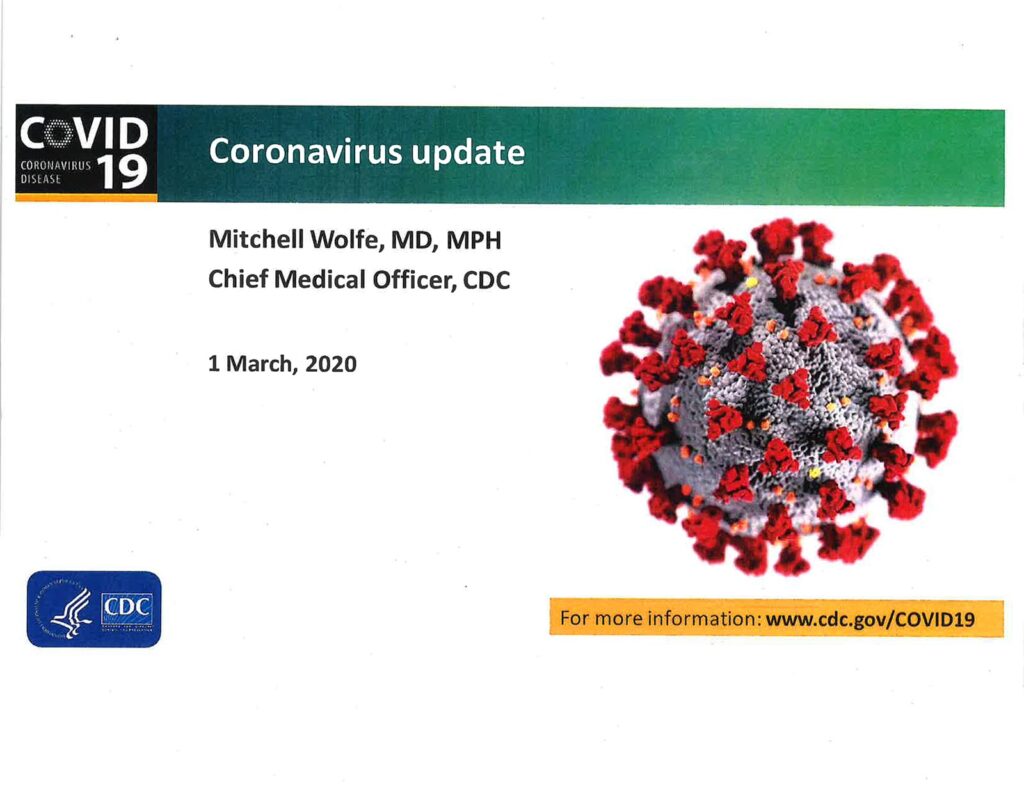 Click on the image above for an update on the Coronavirus from the CDC that was distributed to Counties at the NACo Legislative Conference.
Visit the CDC website for regular updates. Also, be aware that many Counties are planning and creating regional MOU's that assist in service provisions to citizens, should a need arise.
Click here to read the "NACo members get briefing on coronavirus from CDC" story.