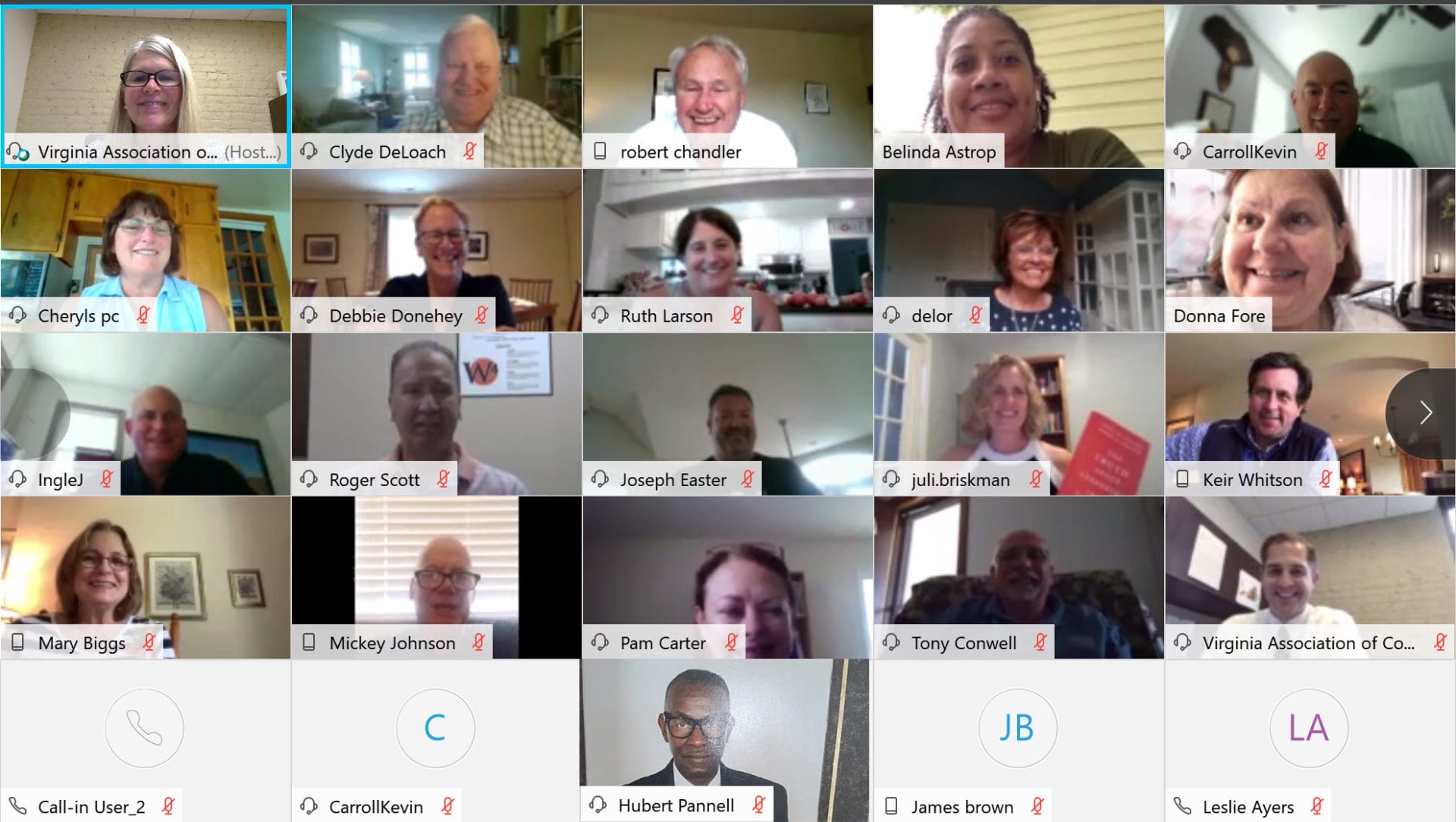 Fourteen supervisors from 11 Virginia counties met virtually in the morning on May 29 for the closing session of the "Good Governance: The Role of Leadership" course in the Virginia Certified County Supervisors' Program. The instructor, Mike Chandler, Ph.D., led the students through rich discussions over the course of eight weeks of the role of leadership and governance as they apply to the experiences of supervisors. Challenges and successes were shared. The evaluations were strongly in support of the new virtual format of this program for county leaders.
Later the same day, 23 students, several who were enrolled in the previous course, launched the virtual opening session of the next course in the program: "Managing While Leading: Understanding Your Powers, Duties, & Responsibilities." The course hosted five virtual interactive sessions that furthered dynamic discussions between the supervisors on how the course materials relate to their real time experiences.
"Funding Public Services: The Role of Budgeting" is the next course in the program and it opens virtually on August 28. More virtual discussions will be hosted, and the course will close on October 30. The deadline to register is August 14 or when 20 students have enrolled. There are still a few openings left. Register here. We are excited to see you!
The examination of leadership from different perspectives can have an invaluable impact on county leaders. And students moving through this program together are getting to know each other and add to their takeaways in each session. All participants bring unique contributions to the success of this program. Thank you!
Three students, Chairman Hubert Pannell from Halifax County, Supervisor Mary Biggs from Montgomery County, and Jeremy Bennett, Director of Intergovernmental Affairs of the Virginia Association of Counties, will graduate from the program this year! Congratulations and we look forward to joining you in virtual celebration!
VACo Contact: Karie Walker