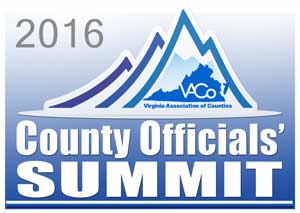 The County Officials' Summit on August 18-19 is shaping up to be a can't-miss event. VACo has confirmed the attendance of three Virginia Secretaries and one Deputy Secretary to speak on legislative issues.
Kicking off the County Officials' Summit on the morning of August 18 is Secretary of Technology Karen Jackson, who will speak about Broadband issues in the Commonwealth. Joining Jackson is King and Queen County Administrator Tom Swartzwelder, who will discuss his County's efforts to bring broadband to its citizens. The County recently won the Best Achievement Award for its King and Queen Broadband Internet Program.
Secretary of Health and Human Resources Dr. Bill Hazel joins the impressive lineup. Dr. Hazel will discuss the opiates crisis in the state and how it's affecting localities.
Secretary of Public Safety and Homeland Security Brian Moran and Deputy Secretary of Natural Resources Russ Baxter will speak separately on the afternoon of August 18.
Join us that evening for a special reception for long-time VACo Executive Director Jim Campbell, who retired on June 30.
On August 19, the focus will shift to Steering Committee Meetings in the morning. The VACo Board of Directors will meet at Noon.
If you haven't registered, please do so today. The deadline for registrations is August 8. We hope to see you at VACo's County Officials' Summit!
COUNTY OFFICIALS' SUMMIT
August 18-19
Registration Form
Register Online
Preliminary Agenda
Four Points by Sheraton Richmond
VACo Contact: Beau Blevins