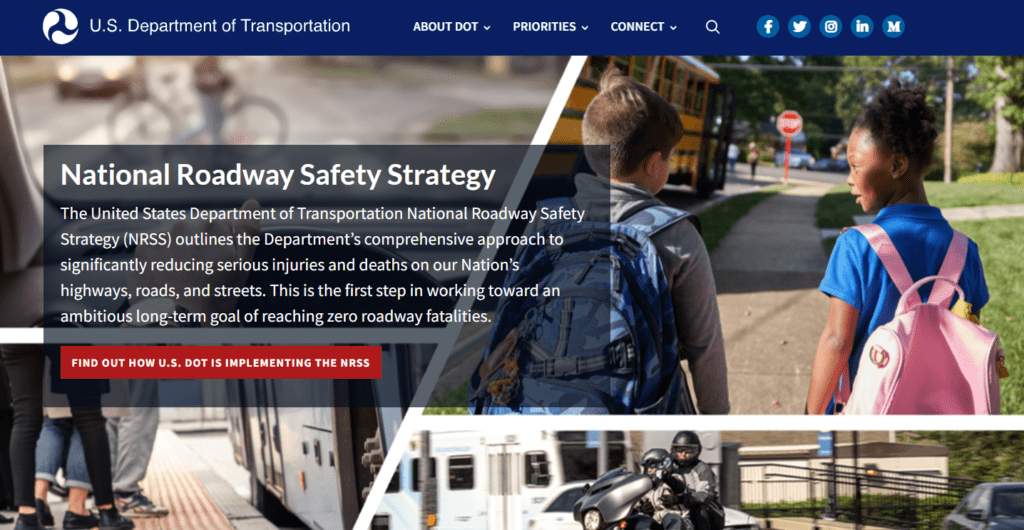 The Bipartisan Infrastructure Law (LINK) established the new Safe Streets and Roads for All (SS4A) discretionary program with $5 billion in appropriated funds over 5 years. The SS4A program funds regional, local, and Tribal initiatives through grants to prevent roadway deaths and serious injuries.
Funds for the fiscal year 2023 SS4A grant program are to be awarded on a competitive basis to support planning, infrastructure, behavioral, and operational initiatives to prevent death and serious injury on roads and streets involving all roadway users, including pedestrians; bicyclists; public transportation, personal conveyance, and micro-mobility users; motorists; and commercial vehicle operators. The SS4A program supports USDOT's National Roadway Safety Strategy and the Department's goal of significantly reducing serious injuries and deaths on our Nation's roadways.
The FY 2023 (Round Two) Notice of Funding Opportunity (NOFO) for SS4A grants is currently live on Grants.gov and is open for applications through July 10, 2023. In February, the Secretary announced that 510 communities received over $800 million in the first round of SS4A grants to develop action plans and implement strategies and projects to make our transportation system safer.
VACo Contact: James Hutzler