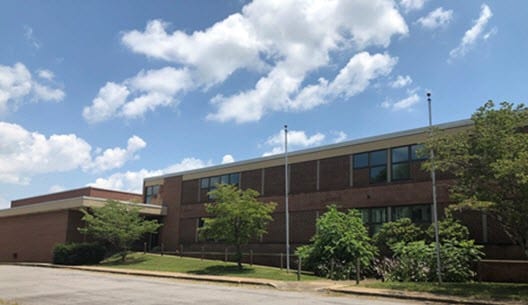 A shuttered, historic Carroll County high school known for being the first in the nation to offer vocational and agricultural classes, is being transformed into a vibrant, affordable housing community.
Scheduled to be completed in mid-2021, the rehabilitation project will feature 51 affordable one-, two-, and three-bedroom apartments complete with a park, walking trails and playgrounds.
In 2018, county leaders contacted Virginia Housing for assistance converting the six-acre site into a housing development. Carroll County applied for and received a Virginia Housing Community Impact Grant of $20,000 allowing them to complete a structural assessment, marketing study, feasibility plan and historical site review. Through this process, the county learned it was eligible for historic tax credits.
Virginia Housing also played matchmaker, connecting Carroll County's Industrial Development Authority to North Carolina-based developer The Landmark Group, which specializes in adaptive reuse of historic properties. As part of the rehabilitation, The Landmark Group is transforming the school's old gym into a community recreational facility. The company is investing in updates, such as improving the gym's HVAC and electrical systems. Once completed, The Landmark Group will lease the facility back to the county for $1 per year.
"The Woodlawn development is a prime example of a successful public-private partnership," said Chris Thompson, Director of Strategic Housing at Virginia Housing. "Virginia Housing and Carroll County have a shared goal of creating affordable housing in rural communities."
Have an affordable housing or community revitalization project? Contact Chris Thompson (Chris.Thompson@VirginiaHousing.com) to see how Virginia Housing can help.