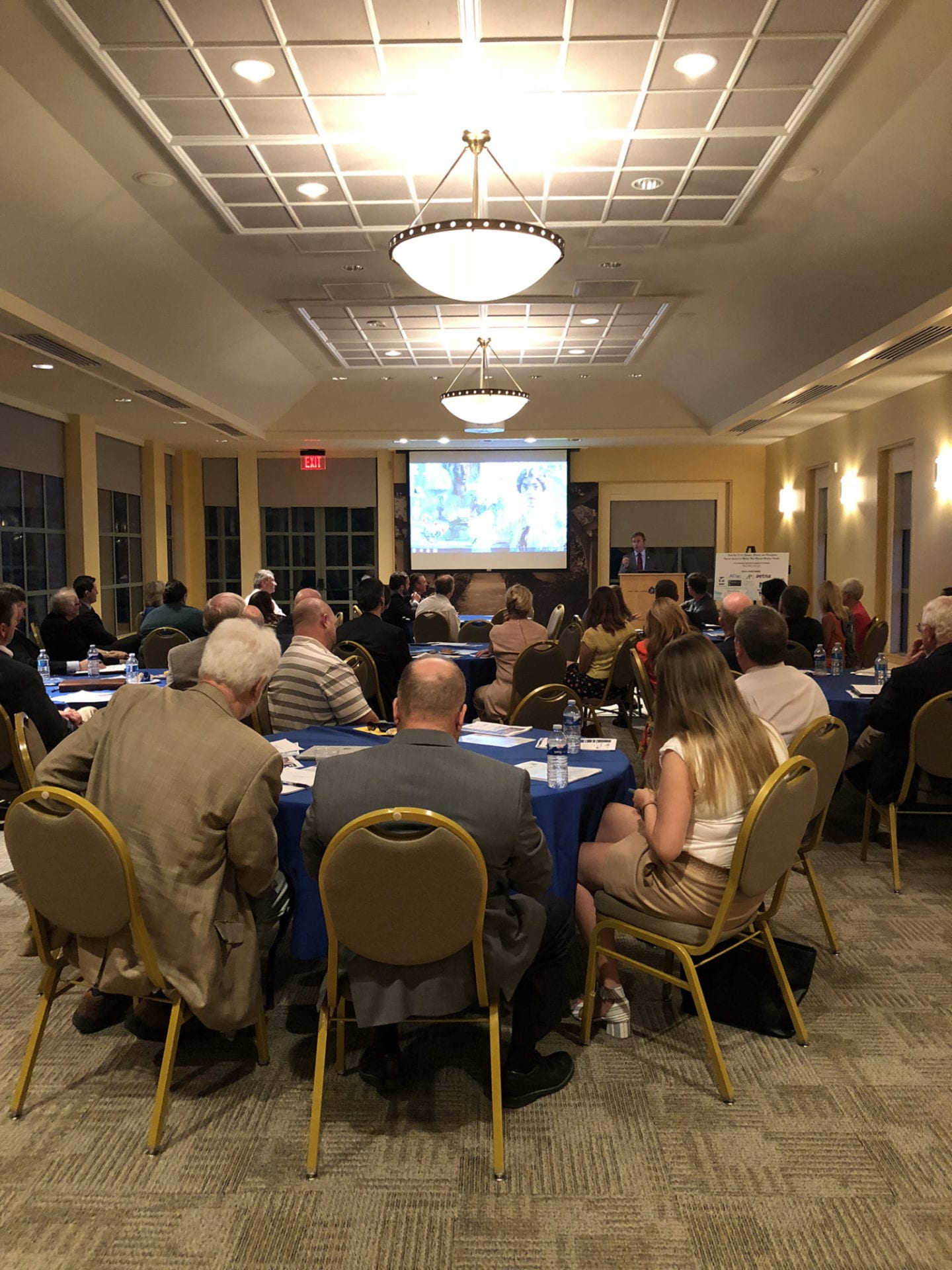 Stafford County hosted representatives from Regions 7 and 8 on August 30 at the Gari Melchers Home and Studio for a lively discussion of issues of concern.  Attendees who arrived early had the opportunity to tour the galleries and learn about the career and work of artist Gari Melchers, whose home and studio are preserved on the property.
Attendees participated in a roundtable discussion about top issues in their respective counties.  Shared areas of interest included potential additional flexibility in the Children's Services Act that could assist localities in serving children closer to home; transportation needs, including addressing interstate highway congestion and secondary road maintenance, as well as meeting the needs of transit systems; school safety; the importance of affordable internet access in underserved areas; limitations on local flexibility imposed by 2016 legislation regarding proffers, and the potential benefits and drawbacks of impact fees; and stormwater management.
Delegate Bob Thomas discussed issues he expects to be the subject of legislation in the upcoming 2019 Session, including school safety, stormwater management, and the Children's Services Act.  He encouraged attendees to continue to have discussions with their legislators about issues of concern, and recommended that counties provide information tailored to individual localities to the extent possible.
Jim Regimbal of Fiscal Analytics, Ltd., made a presentation about the status of transportation funding in Virginia.  He reviewed the changes in funding structure enacted as part of the landmark transportation legislation passed in 2013, pointing out the slow growth in major revenue sources, such as motor fuels taxes, relative to the significant demand for transportation projects, as evidenced by the small portion of applications for funding under the Smart Scale program that are selected for funding.  He also discussed challenges in funding for transit capital and operating needs, and explained the policy questions facing the General Assembly as it responds to the United States Supreme Court ruling in the Wayfair case regarding collection of sales and use taxes from remote sellers.
VACo Contact:  Katie Boyle